A Spring Wedding in Italy – Rebecca & Kevin
Happy 1-year Anniversary, Rebecca & Kevin! (Okay, I'm technically a week late…but was toasting your anniversary last week!)
It's not every day that a friend in the event industry gets married, and it's even more rare when they ask you to help them coordinate their Spring wedding…in Italy. It was truly an honor when Rebecca asked me to do just that and I can't believe that a year ago we were celebrating her and Kevin's wedding day.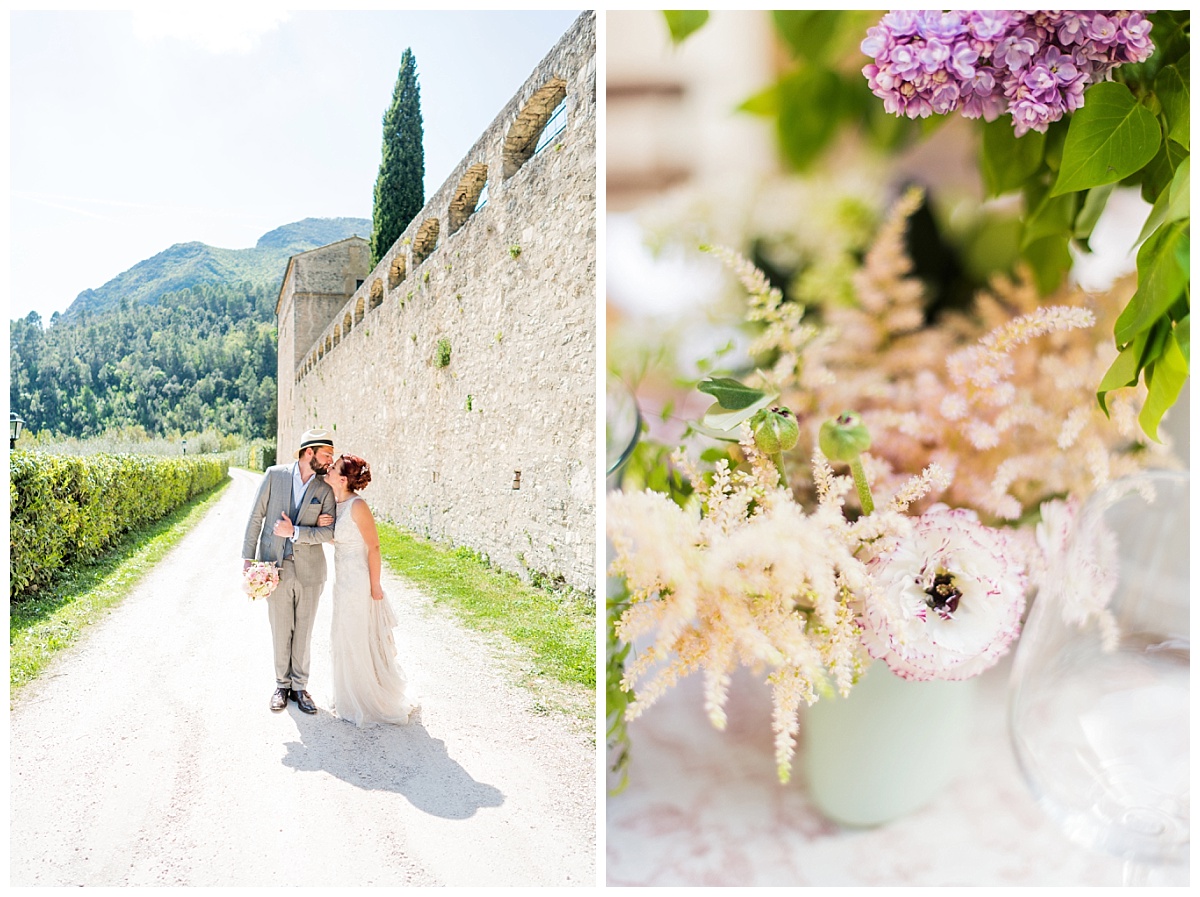 Rebecca is an extremely talented photographer, based in Chicago, and she has many connections within the event industry. She hired all of the event professionals that would be on her & Kevin's wedding team. It was unique and fun in coordinating this group because we were coming from all parts of the globe – Chicago, New England, Texas, Michigan, and Italy. None of us had worked together, but we all had the best time in putting together a spectacular day for Rebecca & Kevin.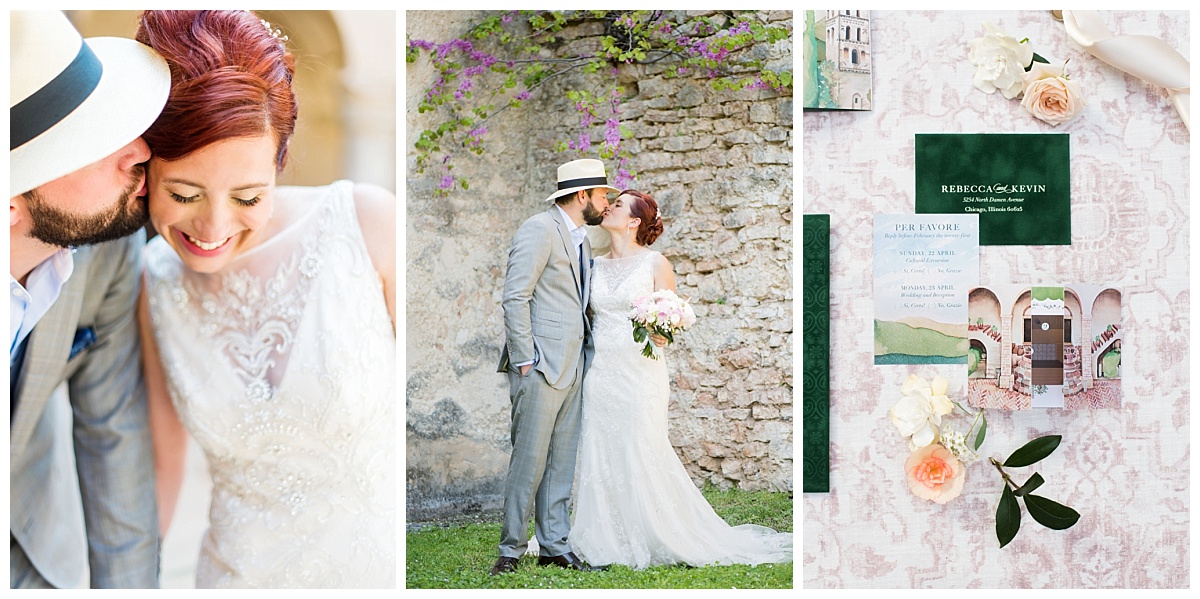 Rebecca, Kevin, and I met in Rome the Thursday before their wedding day and we drove up to Abbazia San Pietro in Valle together. We wanted to be sure to have one full week-day on property in case we needed to run to Terni for supplies. All ran smoothly and that was largely in part to the amazing hospitality from Federica, Carla and everyone at the Abbey and Hora Media.
Many of the guests had arrived in Rome by the Friday before the wedding, and they were enjoying their time in that amazing city. Cristiana from Ciao Andiamo was crucial in helping to arrange all of the transportation for all of the guests throughout the wedding weekend – grazie! As you can imagine, there was much excitement as all of the guests arrived to the Abbey on Saturday. Rebecca and Kevin hosted a welcome dinner for everyone that night at Hora Media and family members and friends were introduced to each other and told stories over an amazing dinner.
On Sunday, Rebecca and Kevin arranged an outing to Montefalco and Le Cimate Winery. Can I just say that every wedding should have a winery tour the day before? It was just the perfect excursion for the group to see more of the Umbria region of Italy.

Monday finally dawned and it was the perfect Spring day for a wedding. Kevin and Rebecca got ready separately and had their first look on the stairs to the chapel. I mean, just the most perfect location that Justin & Mary Marantz had scouted out for this moment! After some time on the grounds of the Abbey for portraits, we gathered everyone into the chapel for the ceremony. 8th century frescos, beautiful floral, and very talented musicians all helped to set the tone for a unique wedding ceremony. Fr. Chris Robinson is a dear friend of Rebecca's and he had a very touching homily that was perfect for Rebecca and Kevin and the start of their marriage.

After the ceremony, guests gathered in the Garden for a cocktail hour. They enjoyed fresh, local cured meats, cheeses, and olive oils – just delicious! We then moved into the Cloister for dinner al fresco at a perfectly arranged King's table. Heath and his team from Jackson Durham Events created an unbelievable tablescape and the extra touches were from Rebecca and Kevin themselves – individual bud vases created by Rebecca and a personal thank you letter from the couple. This was one of the most stunning tables I've seen in my 14-year career! Those lilacs were the perfect focal point! While guests were serenaded by a singer with an acoustic guitar for dinner, DJ Brian B got the party going afterwards and we danced until 1am!


The final touch to such an extraordinary weekend of celebrating Rebecca and Kevin, was that the day after the wedding, a number of guests traveled to Assisi for a surprise lunch and then we ended our trip in Florence. No detail was left unnoticed and it was a lovely celebration for two people so deeply in love!!
Happy 1st Anniversary, Rebecca & Kevin!!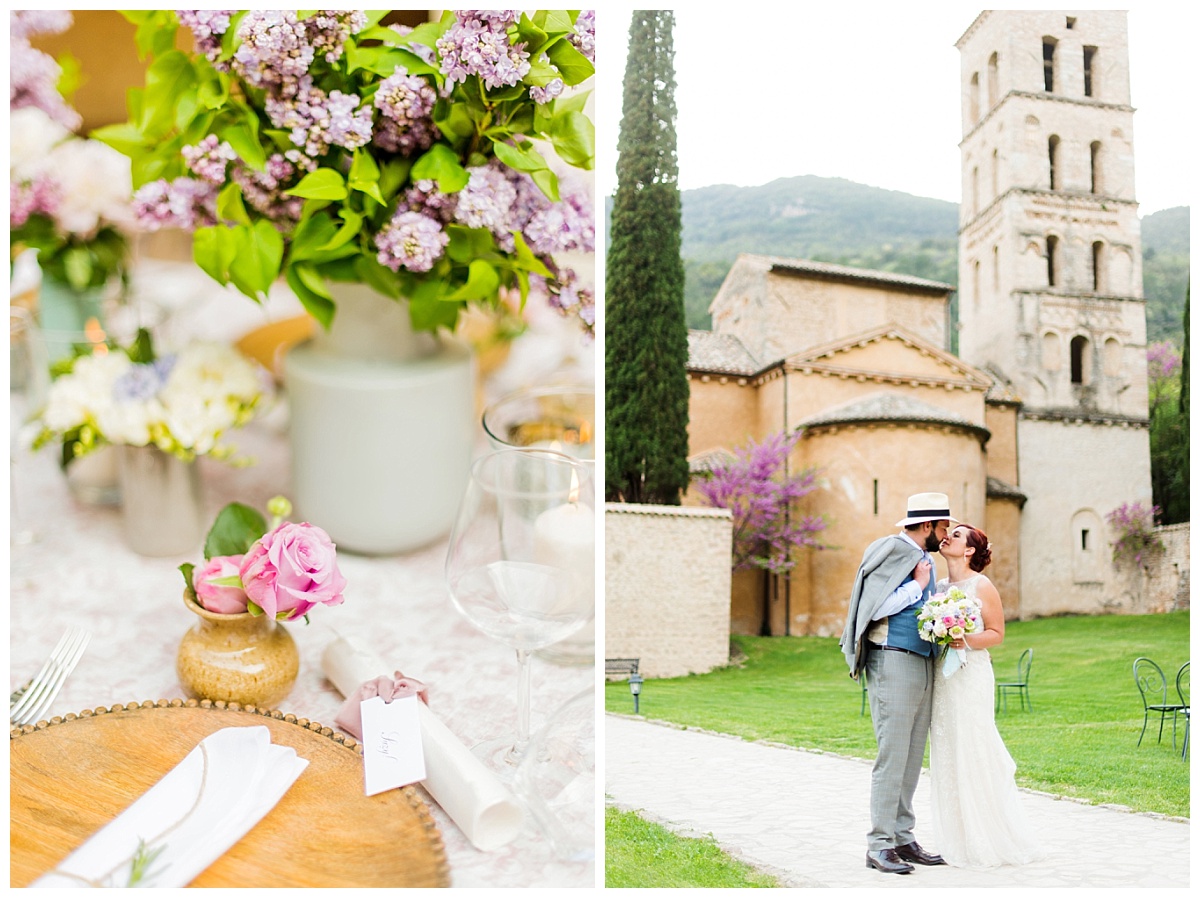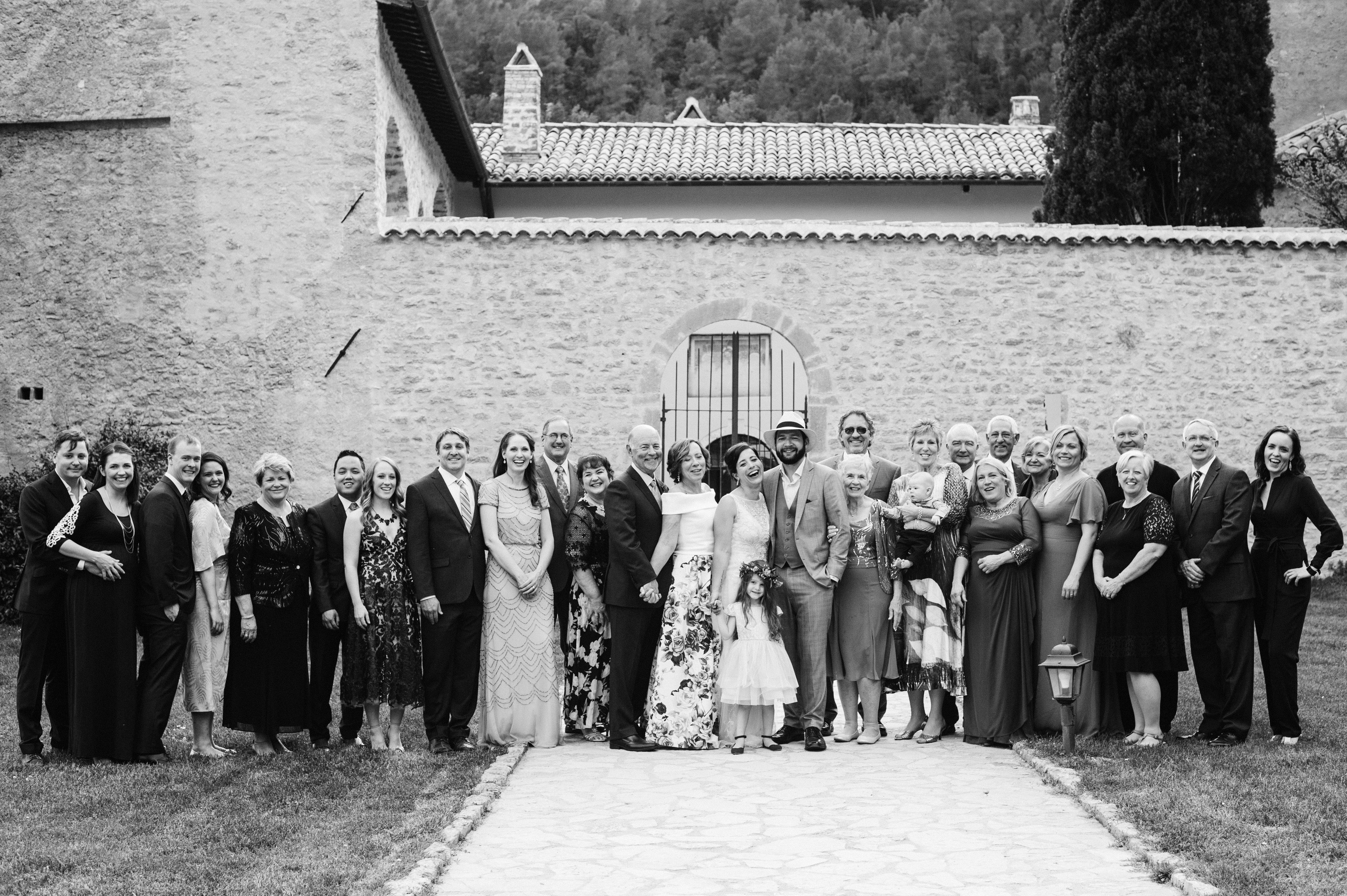 Photographer: Justin & Mary Marantz
Venue: Abbazia San Pietro in Valle
Caterer: Hora Media
Floral/Decor: Jackson Durham Events
DJ: DJ Brian B
Musicians/Lighting: Wedding Music & Lights
Beauty: Nika Vaughan Bridal Artists
Groom Attire: The Wedding Dresser
Stationery: Gourmet Invitations
Transportation: Ciao Andiamo
Planner: Zen Events