Timeless Love at Café Brauer – Ashley & Shawn
Located in the heart of Lincoln Park is a beautiful structure with nods to Frank Lloyd Wright's style of architecture. Many people who walk by may never know the many love stories that have been told at Café Brauer. It is an iconic location in Chicago and was the setting for Ashley & Shawn's timeless wedding in May of 2018.
Ashley & Shawn were one of my first couples as I transitioned from a wedding planner into a wedding officiant. It's been fun to look back through my notes, and script, to see how I started. I could not have asked for a more open and lovable couple to work with and was so honored to celebrate with them. I am also grateful for the many event professionals, like their planner Kate from Chicago Vintage Weddings, who referred their couples to me. And they still do! Kate and I are working together with 3 couples this year!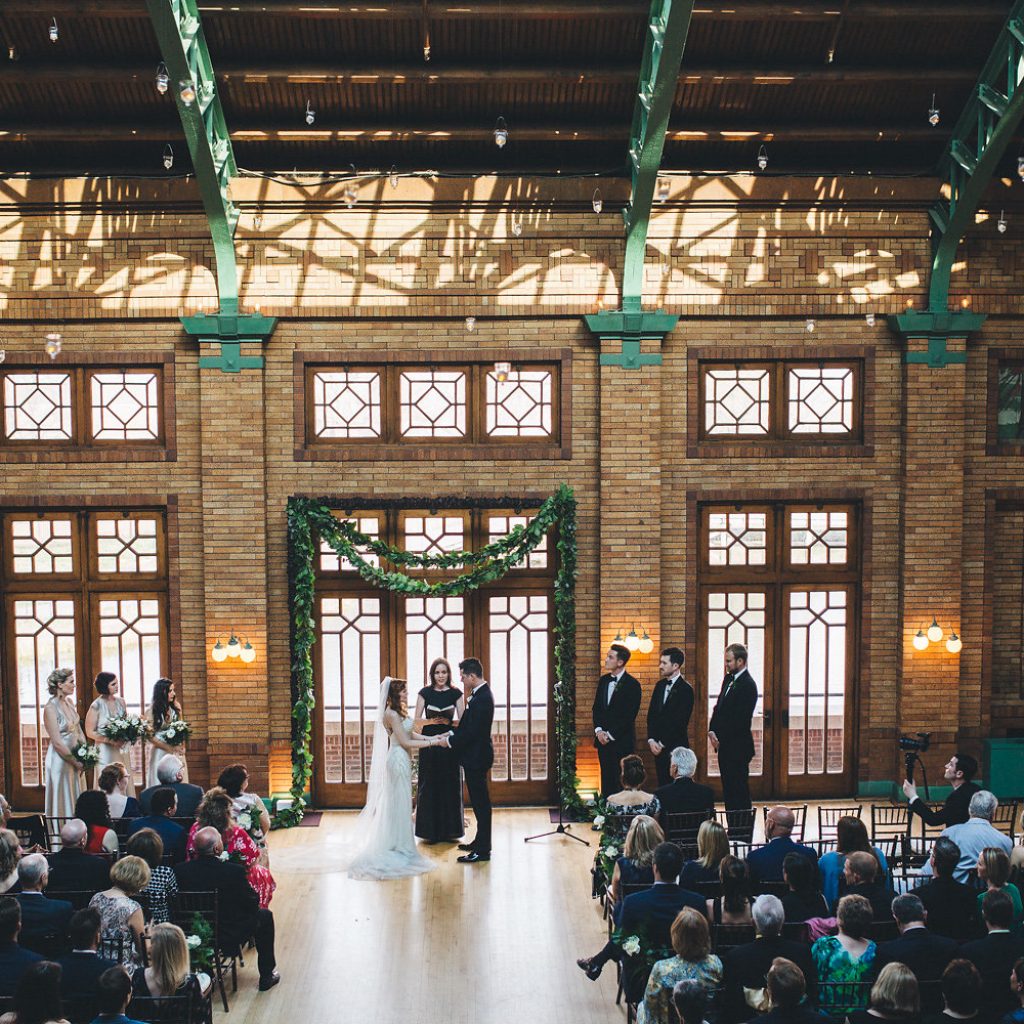 One thing that made Ashley & Shawn's love story so unique were all of the "little things" that they shared with me that made up their relationship. And that is one thing I love to talk about during a ceremony. A good marriage is made up of the little and big things, the ordinary and the extraordinary. It seems to be easier to keep the love and energy alive in a relationship during the extraordinary times. What really counts is when you're in your day to day moments. From the foundation that Ashley & Shawn built before their wedding day, I know they are continuing to relish all the little things in their marriage.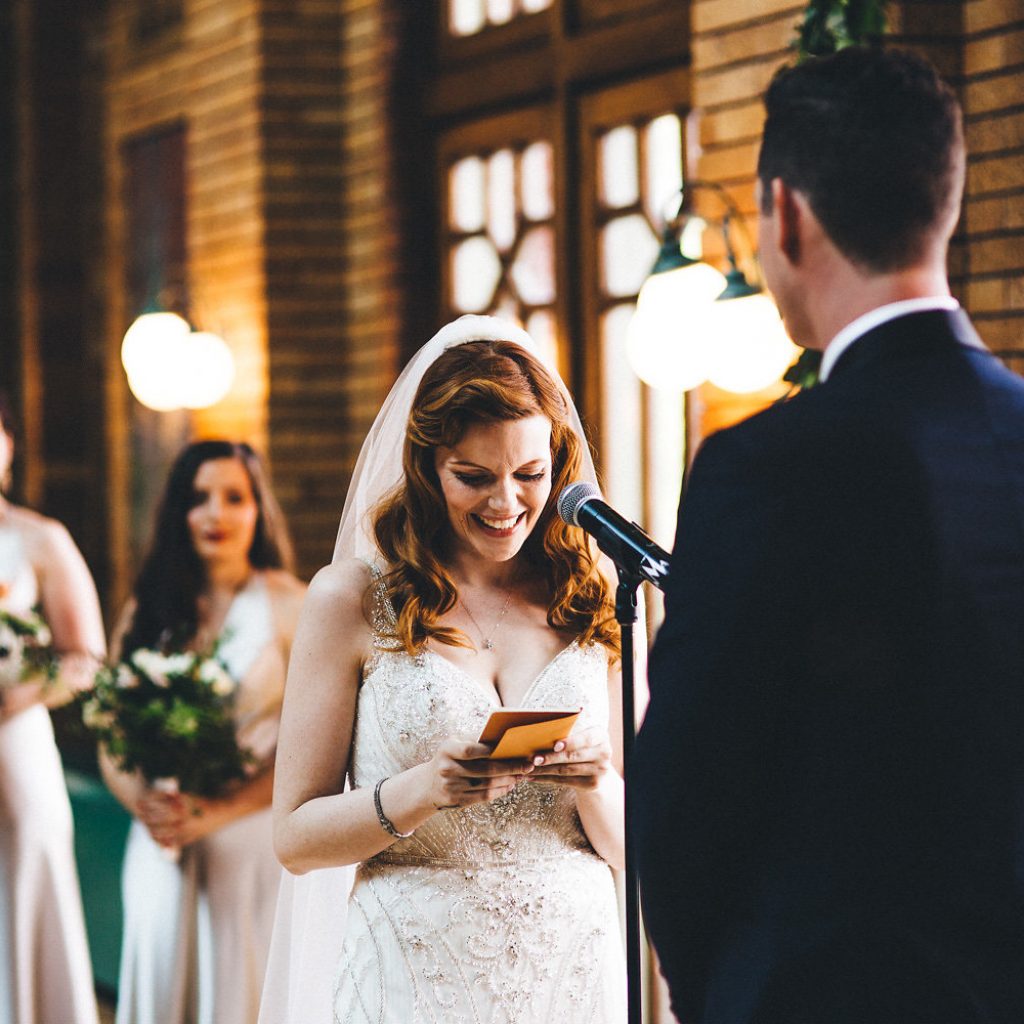 As I look back at their beautiful day, and their beautiful style, I am reminded of those special moments for Ashley & Shawn. It's the being surrounded by all who love you. It's the moment your eyes met as Ashley walked down the aisle. It's the reading you chose. It's the personally written vows you wrote and said to each other. It's the moment you exchanged rings and said, "Today and always, I am my beloved's and my beloved is mine." It was the joy of marrying your best friend.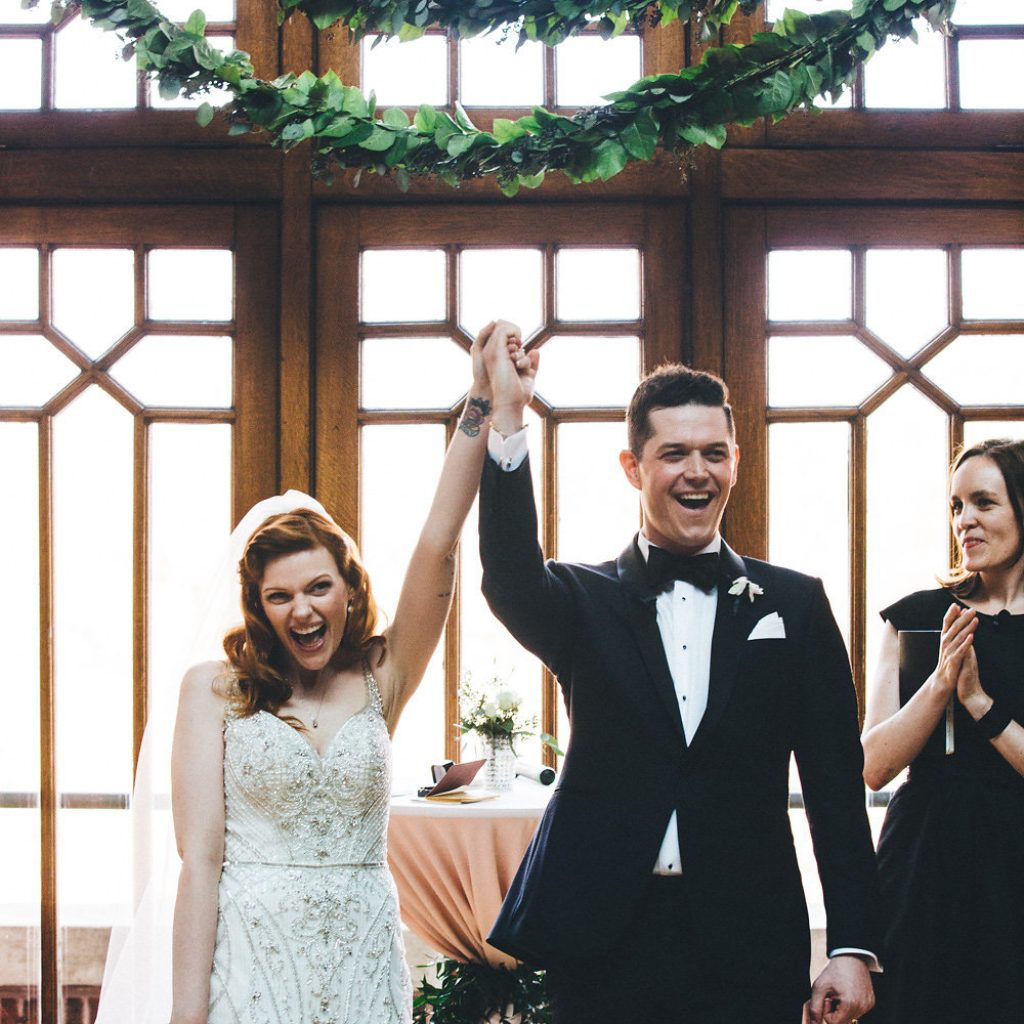 Ashley & Shawn, I hope the (almost) last four years have brought you many blessings, growing as individuals and as an "us", having a love that stands the test of time, and staying warm and close with a home filled with laughter.
EVENT TEAM
Photographer: Bassos Photography
Planner: Chicago Vintage Weddings
Floral: The Flower Firm
DJ: DJ Matt Roan
Venue: Café Brauer
Officiant: Zen Events