We are a Family! Fall Fun at Creekside Farm Weddings & Events – Molly & Colin
A fun destination that my cousin Colin introduced me to is Creekside Farm Weddings & Events outside of the Twin Cities. The perfect barn aesthetic on a gorgeous property. Insert a stunning Fall in Minnesota and this was the dreamy location for he and Molly to be married back in October 2019. In fact, we began their ceremony with a comment that Molly & Colin were so happy that guests were able to "come to the woods", which is a literal translation of Colin's last name, Zumwalde.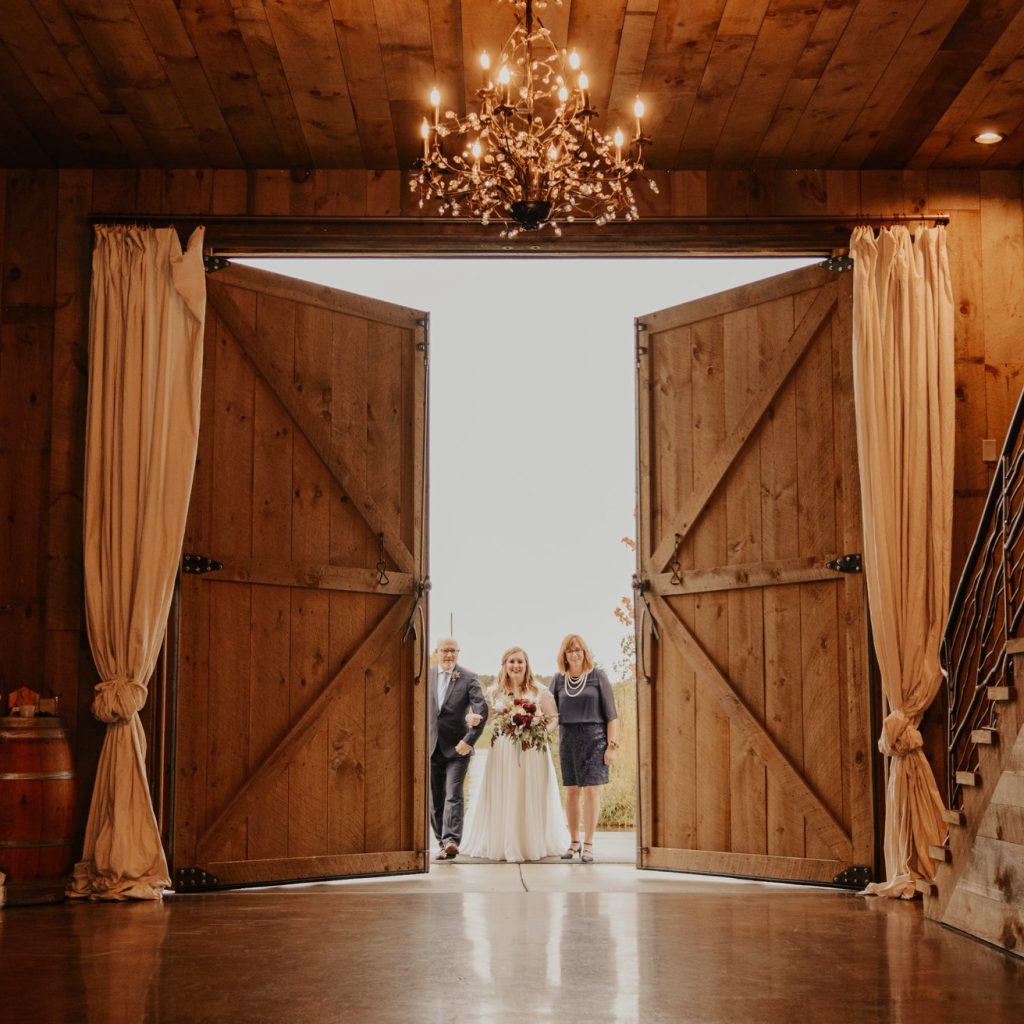 I was absolutely honored that Molly & Colin wanted me to officiate their ceremony. I was also a wee bit nervous, because I would be performing this ceremony in front of my family. My family has closely followed my event industry career and having them in the "audience" was definitely a new experience.
Our initial meeting was done over Zoom, but then I had the opportunity to get up to Minneapolis one weekend that summer. We were able to meet up in person, have a beer, and walk through all the elements of the ceremony. They had wonderful ideas on how to make their ceremony unique to them – focusing on 3 very important aspects of their relationship – family, God, and nature.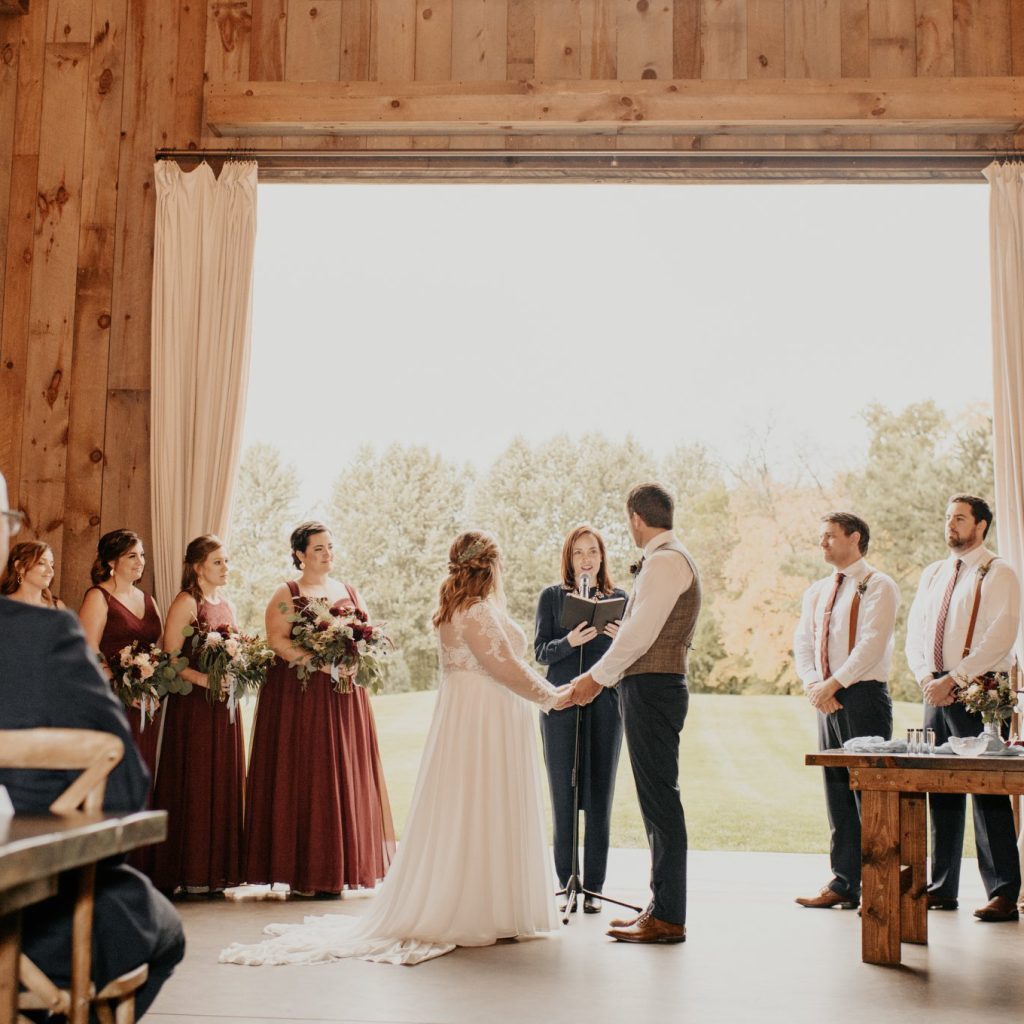 Wedding Day
We were not able to have the ceremony outdoors because of rain. But the barn doors behind us were able to be opened. Again, bringing nature in where and when we could! This was a surprise to all of the guests and they loved it – especially since they were nice and dry inside.
Not only were siblings part of the wedding party, both sets of parents came forward during the exchange of rings. All three couples poured water over the rings in a blessing before Molly & Colin exchanged them. Molly's parents had water from Mineral Point, where she grew up. Colin's parents had water from St. Anthony Parish in Saint Cloud, where he grew up. Molly & Colin had water from Shakopee, where they were living at the time.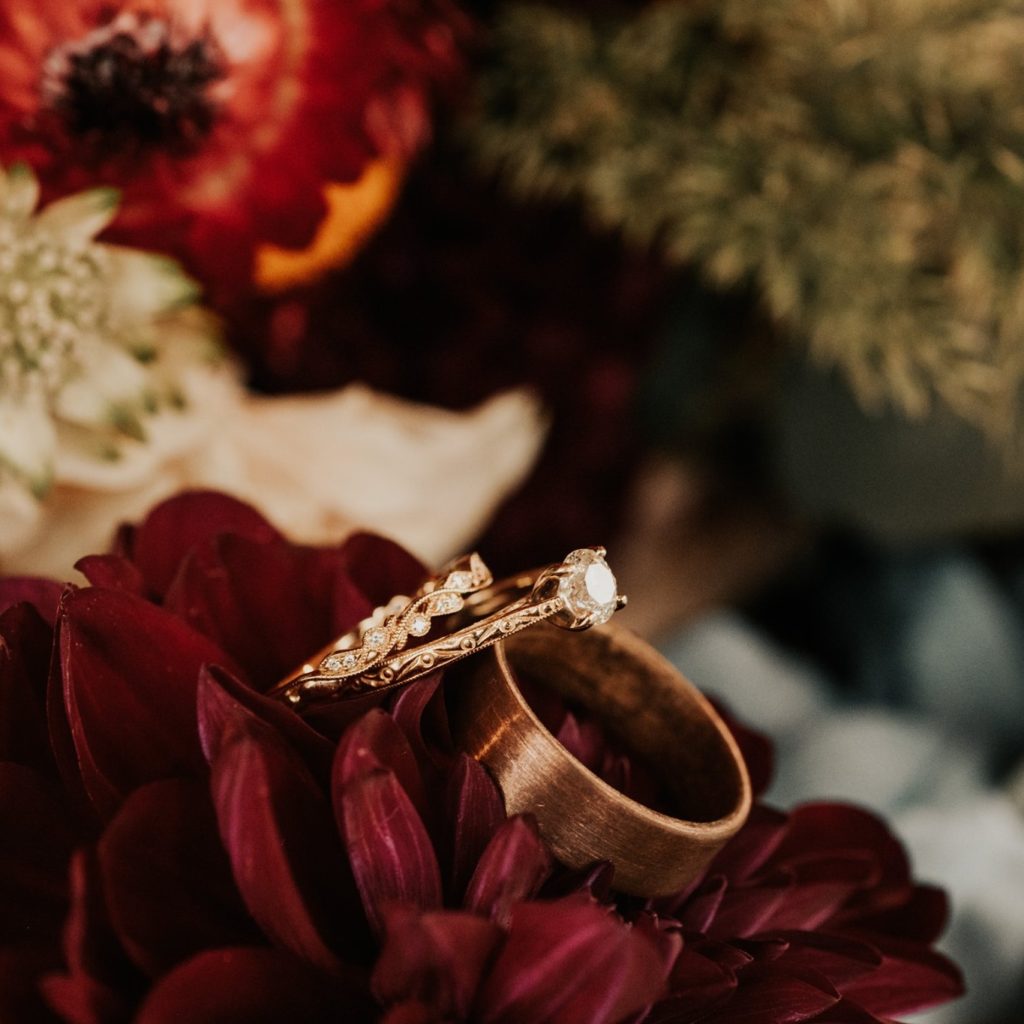 Finally, Molly & Colin chose two lovely blessings and prayers for their readings. I loved this one as it encapsulates all of the advice I like to give my couples. I encouraged Molly & Colin to have this printed out and framed in their home as a daily reminder for their marriage.
A "PRAYER OF LOVE"
Our prayer for you is this:
That you will always remember the qualities
that attracted you to each other when you first met
and how you felt as your feelings of attraction
turned into respect, admiration and finally love.
That you will work hard to turn your feelings of Love
into acts of love so that nothing and no one can divide you.
that you will always have kind and loving hearts
that you are quick to ask forgiveness when you are wrong
as well as to forgive when your partner is wrong.
That your love might grow to bear all things,
believe all things, hope for all things, and endure all things.
We pray you place your marriage in God's hands,
and that your love increases and overflows,
beyond anything you can yet imagine.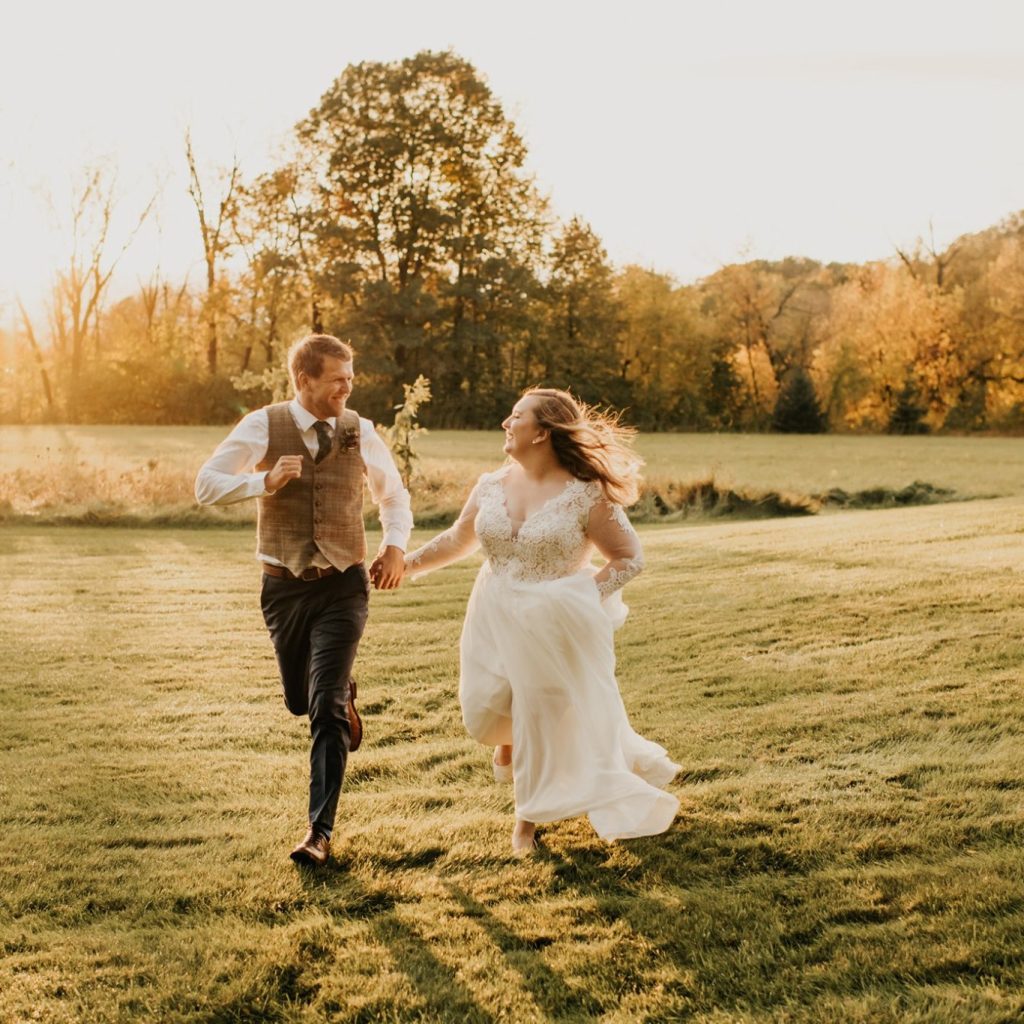 Molly & Colin, I hope the last 3.5 years have brought you many blessings, laughter with family, cold pints, and long hikes. I hope Finn had the best 1st birthday!
EVENT TEAM
Photographer: Ivory North Co
Floral: Divisions Cut Flowers & Something Borrowed Blooms
Musicians: Harmony DJ Entertainment
Venue: Creekside Farm Weddings & Events
Officiant: Zen Events