A Forever Love at Brix on the Fox – Cassie & Randy
A unique warehouse turned event venue outside of Chicago – Brix on the Fox – is where Cassie & Randy chose to host their wedding celebration in October 2018. The chandeliers and abundance of greenery were a perfect contrast to the brick interior. This all combined to bring a level of elegance to this soiree!
Our initial meeting together was done over a phone call, and we ended up getting into a deep conversation about God and life real quick. I think we all knew that we could create a very sentimental, but fun, ceremony together. A ceremony that would completely embody Cassie & Randy's love, relationship and their hopes for their marriage.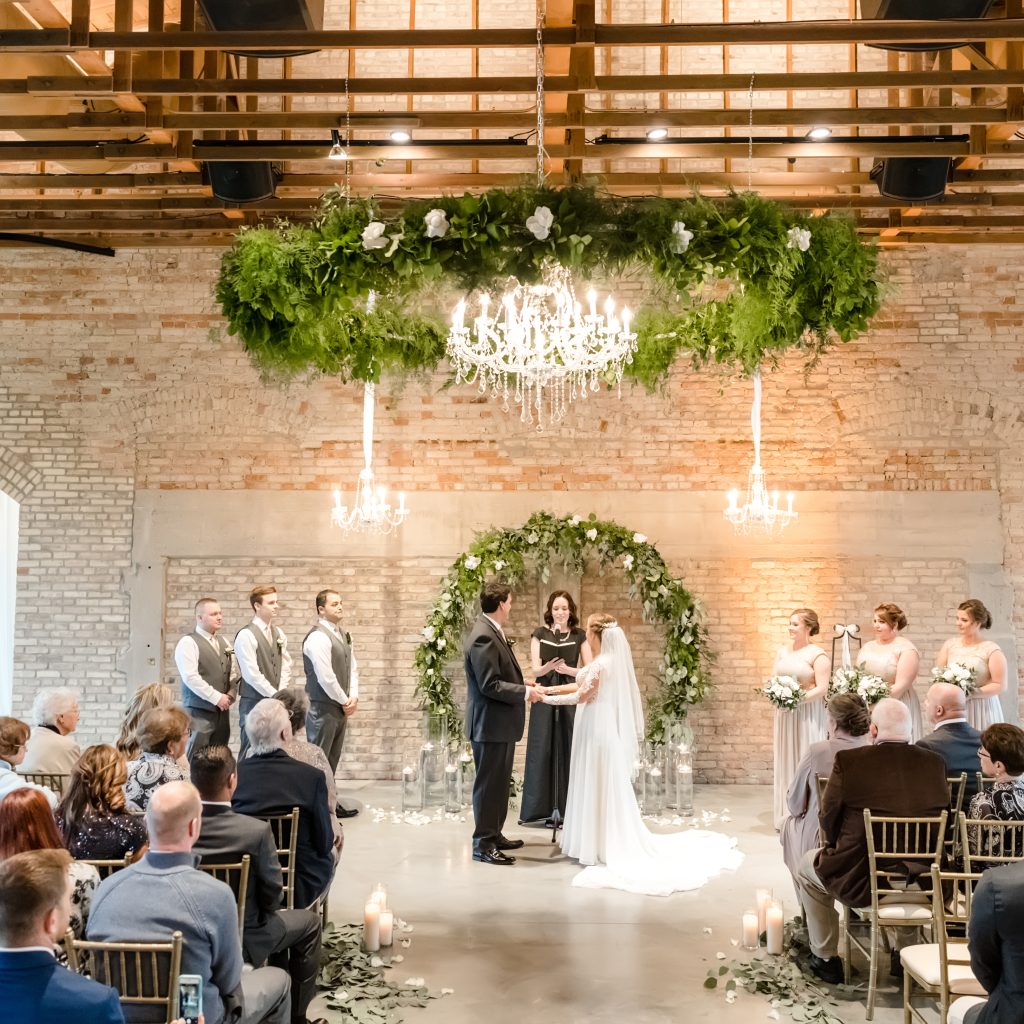 A few of the sentimental moments of the ceremony were the two readings that Cassie & Randy chose. The first was Thoughts on Love by Rainer Maria Rilke. It is one of my favorite readings for a wedding as it talks about the human-ness of love. This reading challenges a person to remain the unique person that you are. Because let's face it, your uniqueness is why someone loves you. I love the first two lines, because it showcases what a gift love truly is – "For one human being to love another human being; that is perhaps the most difficult task that has been entrusted to us…" The second reading was a little more light-hearted with an excerpt from Winnie the Pooh.
Another sentimental moment was the unity knot that they tied together after their exchange of vows and rings. The three cords represented Cassie, Randy, and their daughter Emma. In braiding the cords together, they promised to keep God at the center of their family. They also promised to keep their family a priority in their lives moving forward.
For the more humorous moment of the ceremony, we decided to do a fake incorrect pronouncement of them as a couple. We worked with the DJ to softly play a song while I pronounced them Mr. & Mrs. Cassie B. Cassie and Randy then looked at me while the DJ made the record scratch. We all had a good laugh and then I correctly pronounced them husband and wife, Mr. & Mrs. T.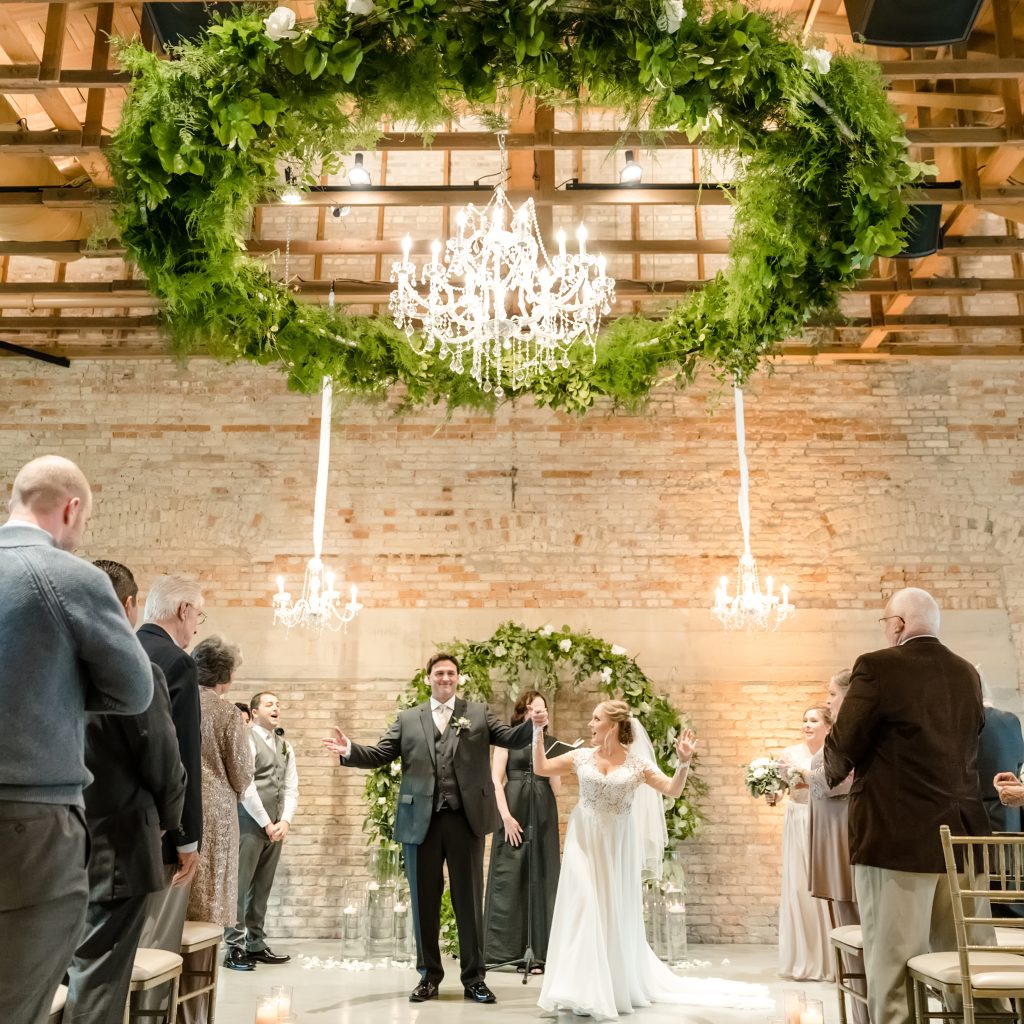 Cassie & Randy, I hope the last almost 5 years of married life together have brought you many blessings, laughter, travels and the amazing growth of your family!
EVENT TEAM
Photographer: Something Blue
Planner: Ashley Nicole
Floral: JD Events
Videographer: Blu Couture
Musicians: Cage & Aquarium
Venue: Brix on the Fox
Officiant: Zen Events