Winter Fairytale Wedding at Skyline Loft – Cindy & Billy
The big celebration finally happened for Cindy & Billy in a winter fairytale wedding at Skyline Loft in January 2022. Rewind to when I first met these lovebirds, which was the end of 2020. Since we were in COVID protocols, we had our initial meeting via Zoom. From that first chat about how they met, the proposal, and what they were looking to incorporate into their ceremony, I knew that these two had a special bond. It's an ease that the couple portrays in being with each other, it's the inside jokes, and it's in the words they say to each other.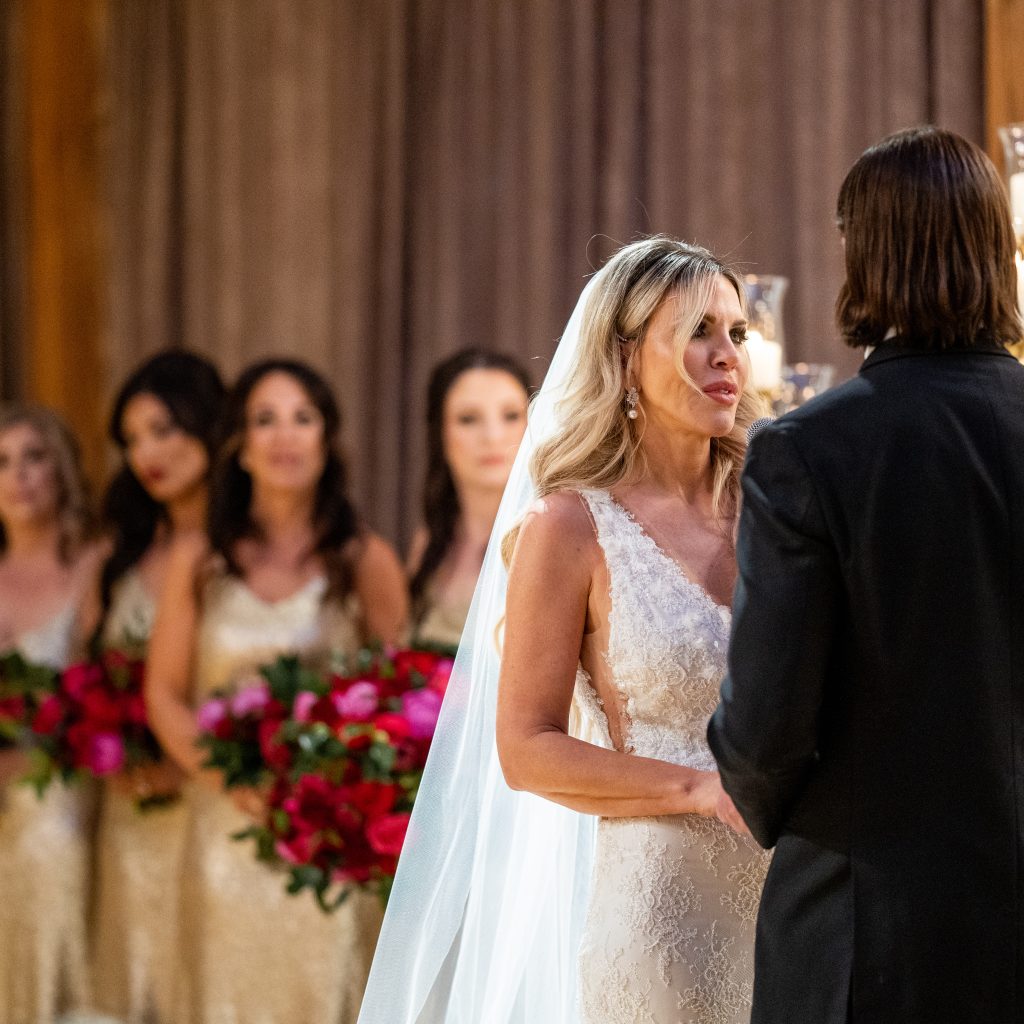 Because of some health concerns with some family members, I had the privilege of officiating two ceremonies for Cindy & Billy. The first was a small at home ceremony in April 2021. There's just something special about getting married in the home you've built together.
The second ceremony was the grand celebration at Skyline Loft. The rustic setting with touches of glam with chandeliers and flowers was the perfect backdrop for their celebration with all of their family and friends. Every guest who walked off the elevator was transported into this fairytale!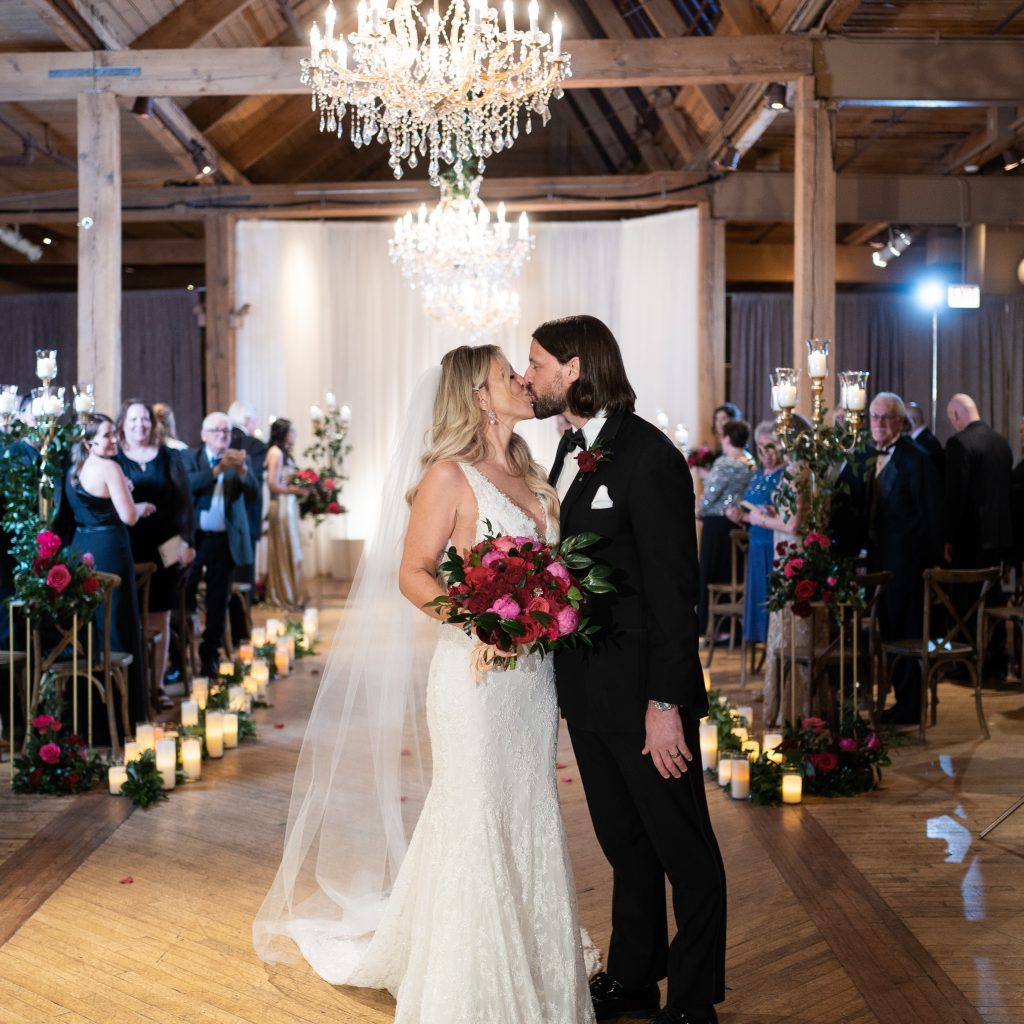 I've mentioned this before, but I do love when a couple incorporates their children into the wedding ceremony. Cindy's daughter said a vow during the first ceremony with Cindy & Billy. In the second ceremony, she helped to light the unity candle. It's such a beautiful representation of two people, having lives before meeting each other, and honoring those special people that helped to shape them. It's also the true meaning of two families joining together during a wedding ceremony.
Cindy & Billy, I hope the last 2 years have brought you many blessings, precious moments with family, long summer evenings on the lake, fun Packers games, and many cuddles with your doggies!
EVENT TEAM
Photographer: Lauren Ashley Studios
Planner: Cygnet Events & Design
Floral: Atmosphere Events Group
Venue: Bridgeport Art Center
Officiant: Zen Events