Blossoming Love Affair at Chicago Botanic Garden – Jenny & Kunal
Every nook and cranny at the Chicago Botanic Garden offers a perfect, romantic location for couples to celebrate their love. It is a photographer's playground! The English Walled Garden was the perfect setting for the wedding ceremony of Jenny & Kunal in May 2019, and the joining of their two families.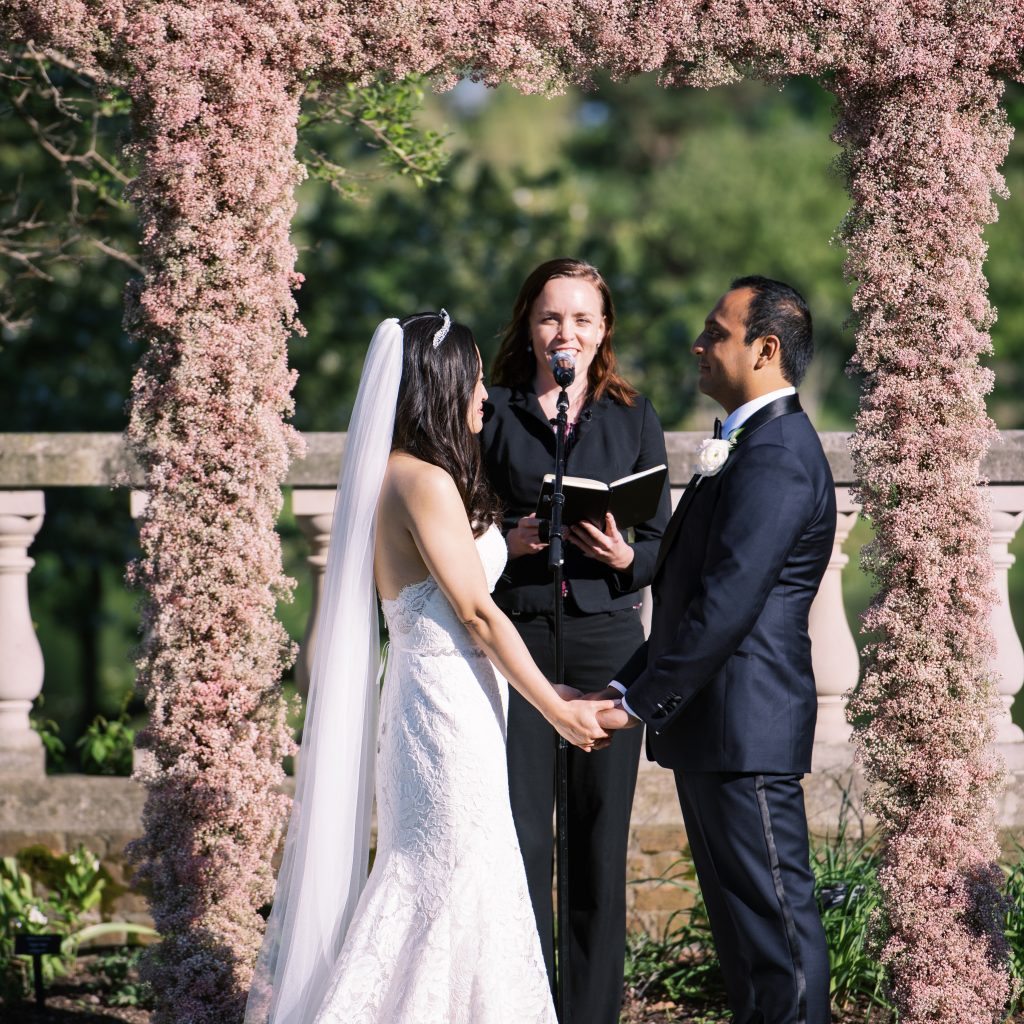 From the first moment I met Jenny & Kunal, I could tell that they were best friends. There was an ease to their relationship. It was the comfort of knowing you can be your authentic and true self with this other person. We know that is a treasured gift. They shared their love story with me and we had a great laugh about the proposal. It was a nighttime walk in December and Kunal proposed with a set of beautiful earrings. Well, in the excitement, they proceeded to lose the back of an earring in the snow. All was found and Jenny wore those earrings at the ceremony. What was ironic was that during the ceremony, I accidentally dropped Kunal's ring on the ground. (Seriously, that never happens!) The three of us were giggling that jewelry always finds a way to the ground with these two.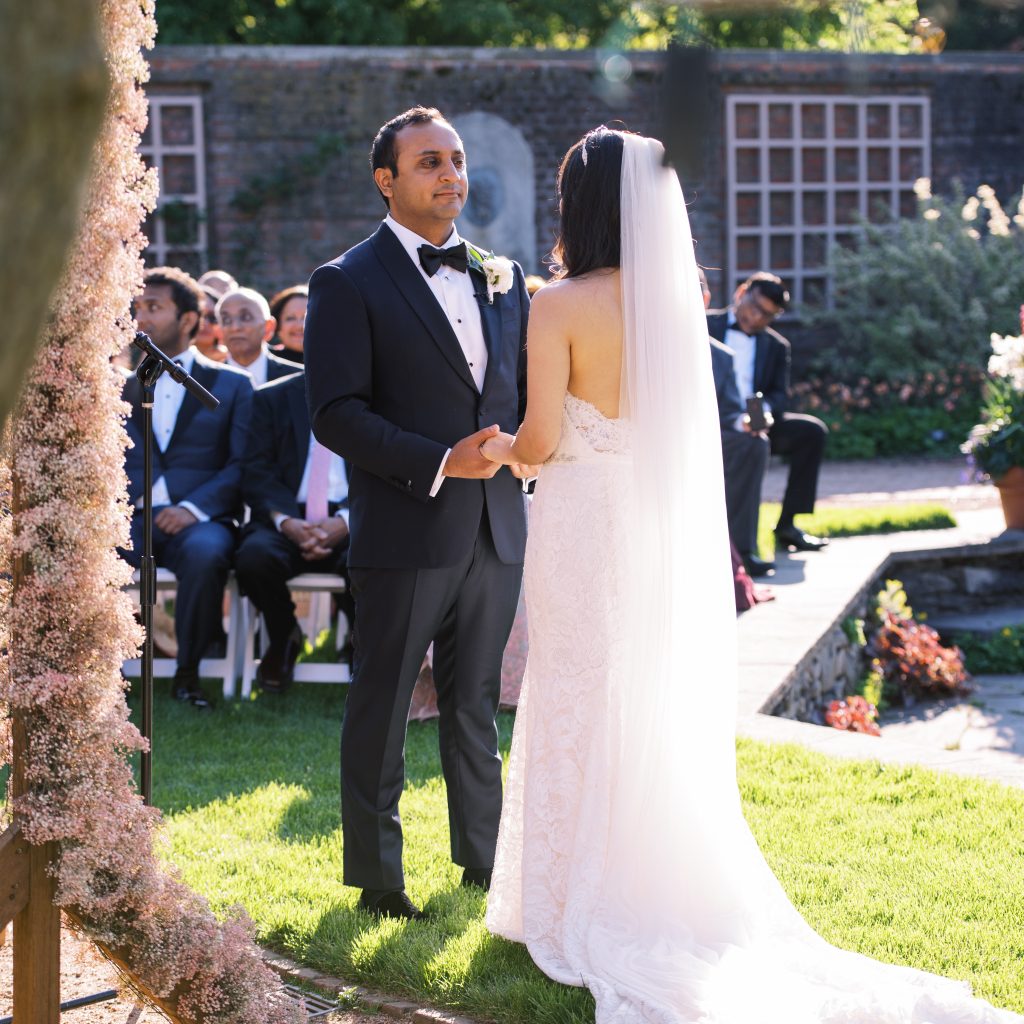 Another thing that made Jenny & Kunal's love story so unique was that both of their sets of parents were still married. It is a rare thing these days. Between divorce and death, not everyone is lucky enough to have parents still together. It is something I like to honor in the ceremony, as these parents have been role models to the couple. They've been witnesses to the joys and sorrows and peaks and valleys of a lifetime relationship.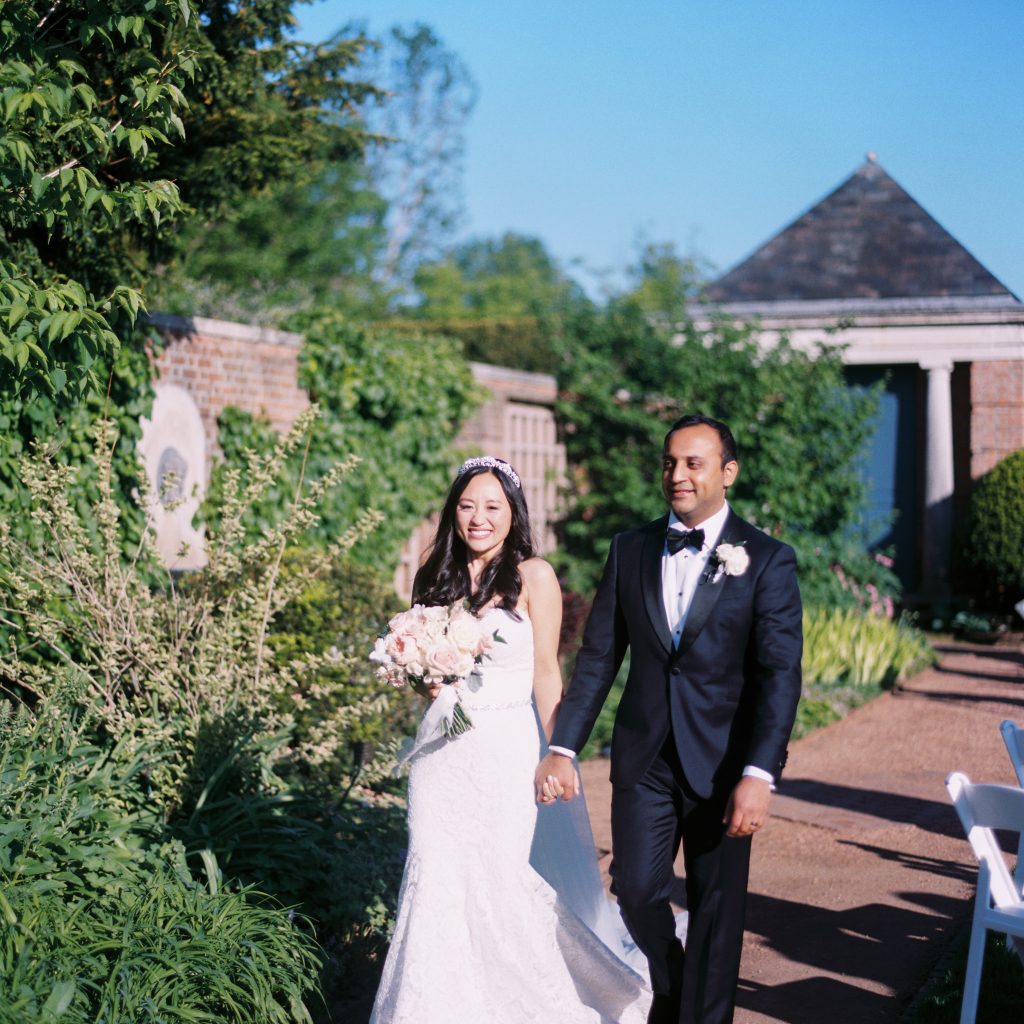 There were many other beautiful moments from Jenny & Kunal's wedding day, but I also loved their more personal vows.
I cherish you, for being all that you are, all that you are not, and all that you can be. Know that I am here for you, and that your pain will be mine, and your joy mine as well. All I ask is you – your love, your trust, your caring. I choose you.
Jenny & Kunal, I hope the (almost) last three years have brought you many blessings and that your fairytale is continuing.

EVENT TEAM
Photographer: Kristin La Voie Photography
Planner: Abby McKinney Events
Floral: Abby McKinney Events
Video: Leap Weddings
Band: Bluewater Kings Band
Venue: Chicago Botanic Gardens
Officiant: Zen Events