A Swoon-worthy Soiree at Bridgeport Art Center – Cydney & Peter
A gem in the southern part of the city is the Bridgeport Art Center. With its outdoor ceremony location and two reception areas, all in a warehouse style, it's a fan favorite for many couples. This was the setting for Cydney & Peter's swoon-worthy wedding in June of 2018.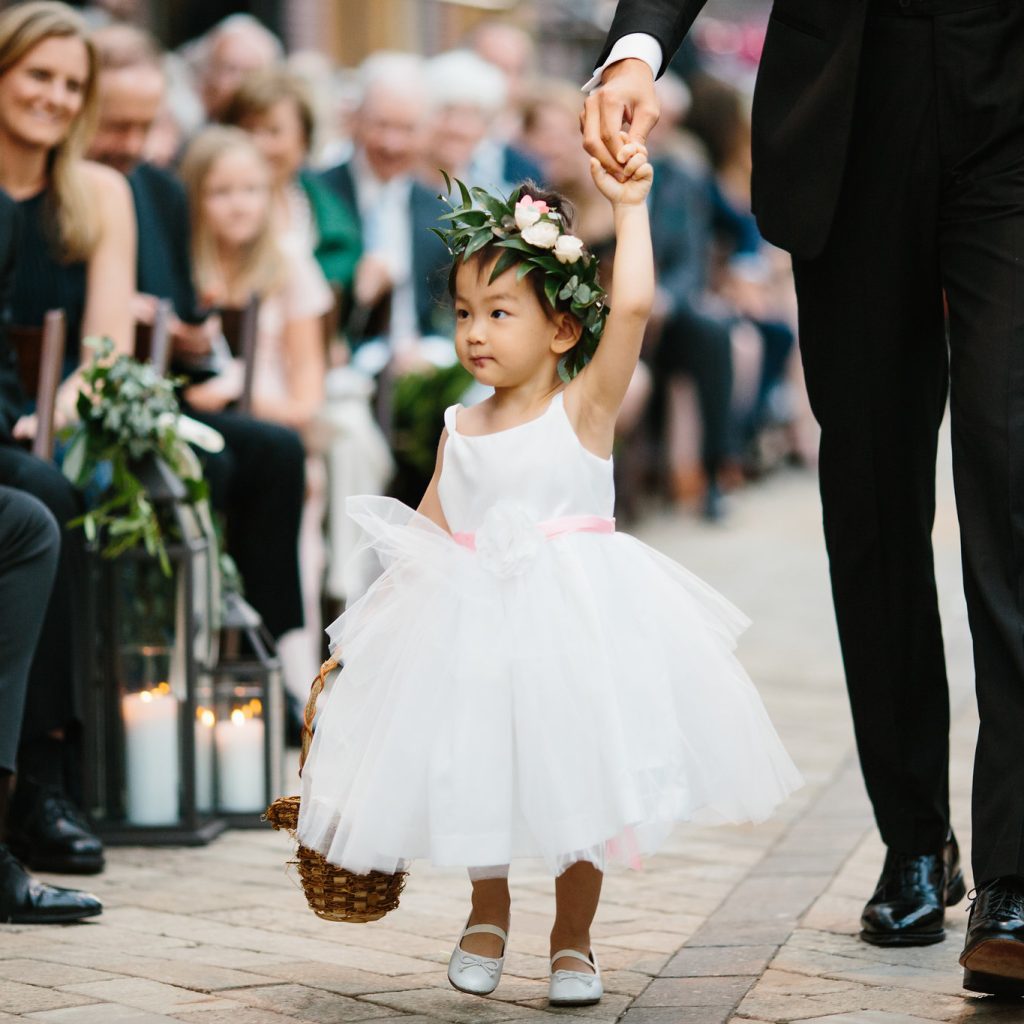 Many of you may know that I began my career as a wedding planner. I worked at LK Events in Chicago for 5 years before starting Zen Events. It was a testament to our friendship that Lauren referred Cydney & Peter to me within my first few months as an officiant. I'm happy to say the team at LK Events & I usually work with each other at least once a year now.
One of the things I loved about Cydney & Peter's ideas for their ceremony was including so many family members and friends in it. From lighting candles, to standing up in the wedding party, to the four readings that they chose – it was a celebration of the people that had brought them to this moment. They also incorporated so many faith traditions from both sides of their families, like the chuppah, unity candle and breaking of the glass. It was a true blending of two families that happens with a marriage.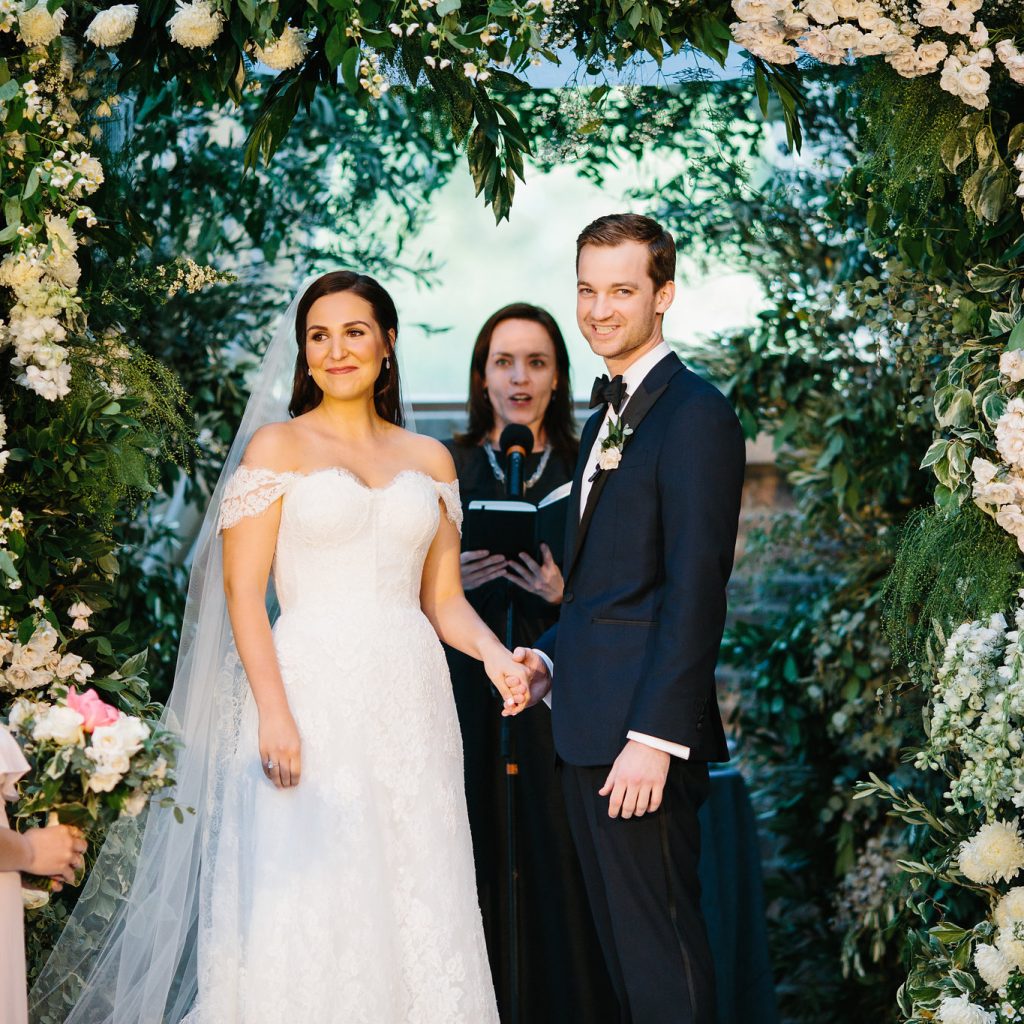 Let's get back to those four readings. Now normally I suggest couples choose at least one reading, sometimes two. But every so often, a couple has a love for the written word and finds passages that encapsulates their relationship. I loved brainstorming with Cydney & Peter on the order of the readings and how to place them throughout the ceremony.
My favorite reading that they chose was an excerpt from Captain Corelli's Mandolin by Louis de Bernieres:
Love is a temporary madness, it erupts like volcanoes and then subsides. And when it subsides you have to make a decision. You have to work out whether your root was so entwined together that it is inconceivable that you should ever part. Because this is what love is. Love is not breathlessness, it is not excitement, it is not the promulgation of promises of eternal passion. That is just being in love, which any fool can do. Love itself is what is left over when being in love has burned away, and this is both an art and a fortunate accident. Those that truly love have roots that grow towards each other underground, and when all the pretty blossoms have fallen from their branches, they find that they are one tree and not two.
This reading was a great reminder for their marriage. Especially for a couple that had been together for so long before their wedding day. It was also a nod to the incredible décor that enveloped the chuppah. Wow, it was a masterpiece and just surreal to stand underneath it!
Cydney & Peter, I hope the (almost) last four years have brought you many blessings, not sweating the small stuff, and filling your home with laughter.
EVENT TEAM
Photographer: Katie Kett
Videographer: Wholehearted
Planner: LK Events
Floral: Revel Decor
Musicians: Chicago Catz
Venue: Bridgeport Art Center
Officiant: Zen Events