Laughter & Love at Chicago Illuminating Company – Meredith & Brian
A little gem of a venue, with a bit of a Capone history, is the Chicago Illuminating Company in the South Loop neighborhood. It's a favorite venue of mine for the outdoor space that is tented and the rehabbed indoor space with built in shelves and long bar. This was the idyllic location for Meredith & Brian to exchange their vows, and a lot of laughter, in July 2018.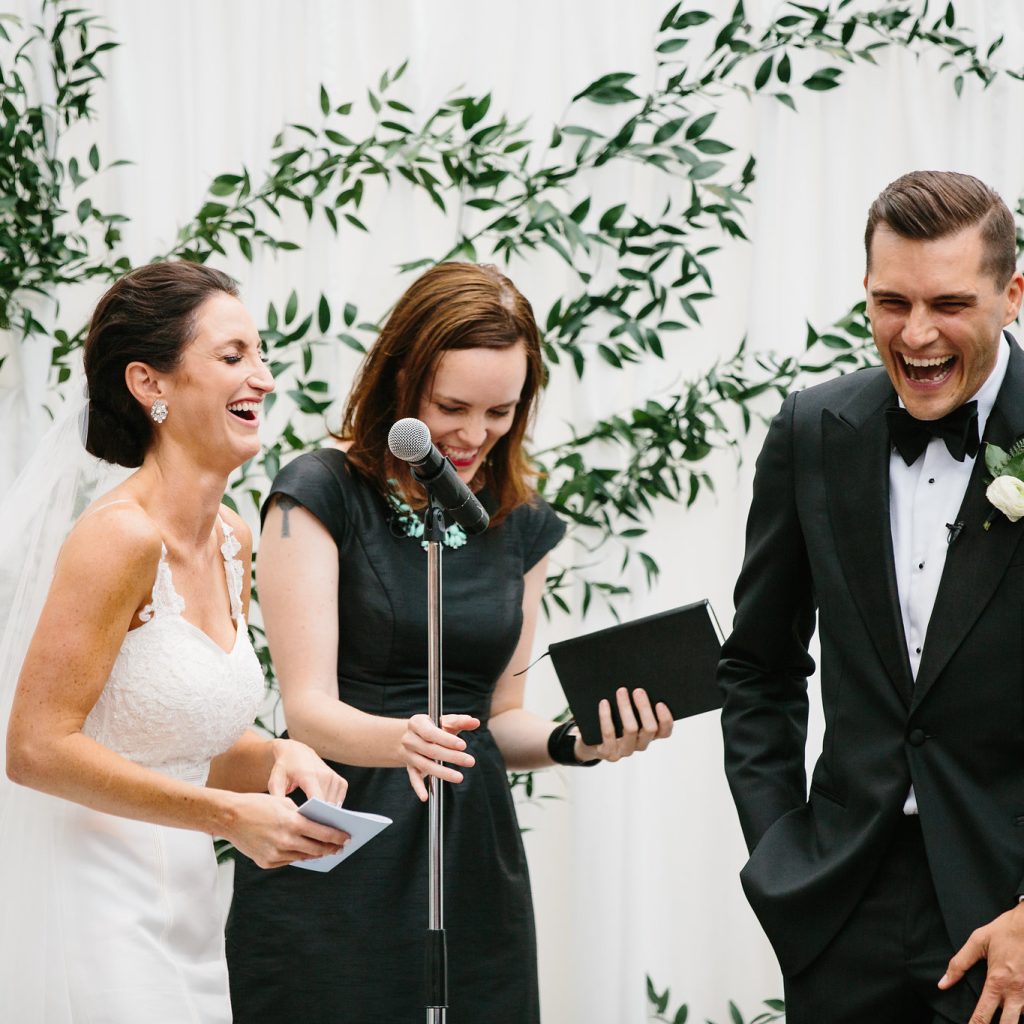 Meredith and Brian brought so many ideas to our initial meeting! I loved that we were able to incorporate so many personal details into their ceremony – from honoring Meredith's mother Dru who had passed away, to a more personalized giving away of the bride, to a tea & sandwiches unity ritual, and finally, to having Brian's dad read the final blessing for marriage. These were the small details that made their ceremony uniquely theirs.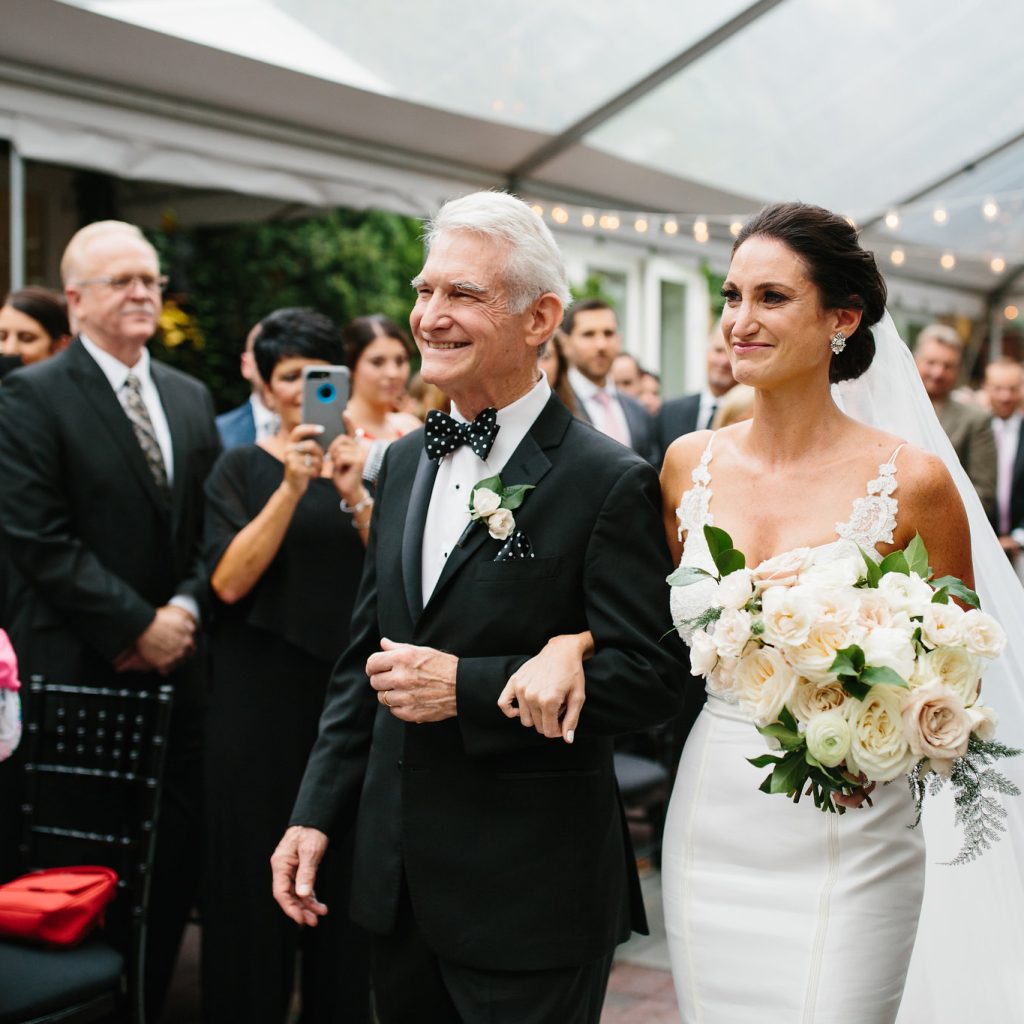 The tea & sandwich unity ritual was a first for me. We worked as a team to choose the right components and words to describe this part of the ceremony. I asked Meredith and Brian to pour and drink some tea and have a bite of their sandwiches while reading the following:
"Sharing their first meal together as husband and wife shows their promise to forever provide for each other. They have given their all to each other and vow to care for each other. It is with joy that we celebrate with them. The rose flavored tea is a nod to the rose given to Meredith by Brian during the engagement proposal. The peanut butter and jelly sandwiches are because these two complement each other like PB&J. Later this evening, the gathering around the table and sharing a meal with all of you will take on more meaning. Around the table, all previous meals come together, in an endless succession of memories and associations. The table is the place where the family gathers, the symbol of solidarity, where joys and sorrows are shared. And tonight, two families are joined together to continue to love and support Meredith and Brian throughout their marriage."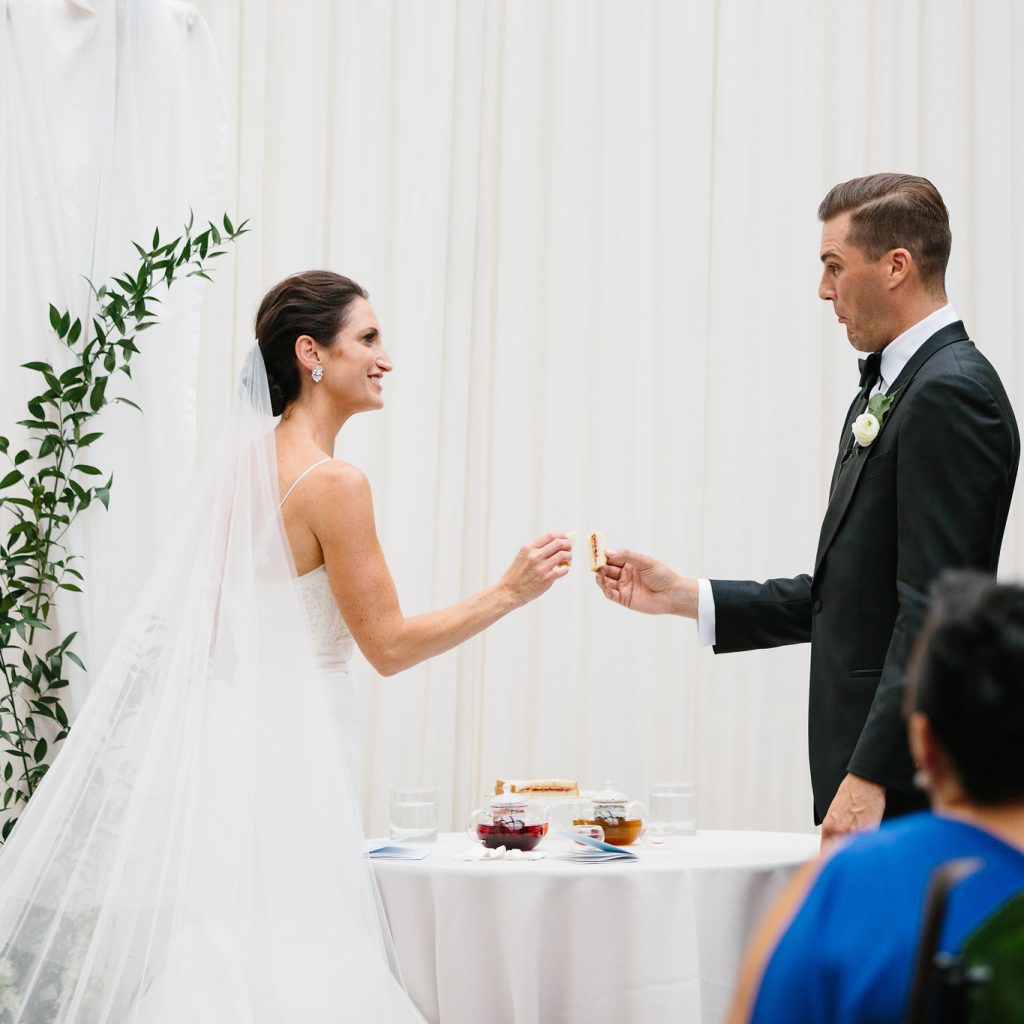 Meredith & Brian value humor and teasing in their relationship, and that was incorporated into the ceremony. From Brian's processional walk, to their personally written vows, to the stories that they shared with me – we could not stop laughing! Yes, there were some sentimental moments during the ceremony, but there was a lot of smiles and laughter.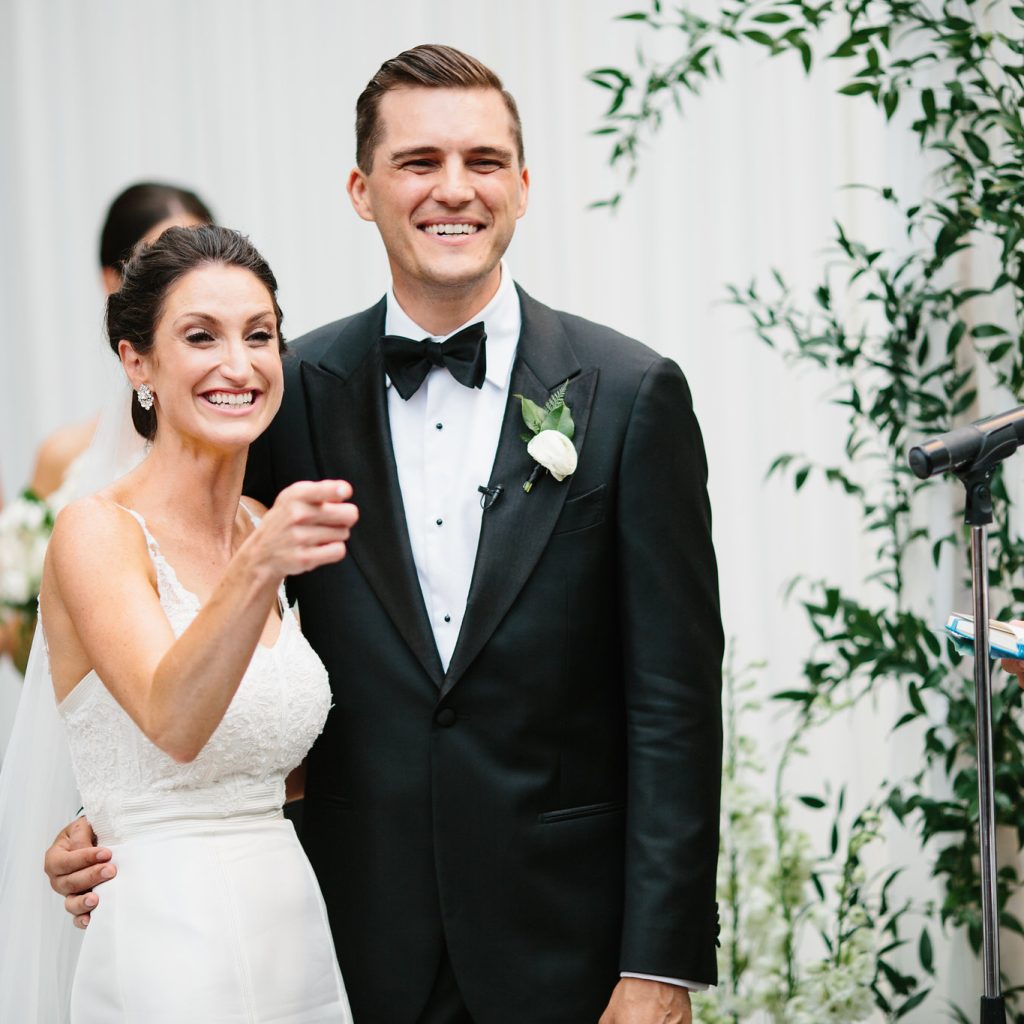 Meredith & Brian, I hope the last 4.5 years have brought you many blessings! I hope there have been many moments to be each other's emotional support animal, the best ice cream dates, and a deeper love and appreciation of each other.
EVENT TEAM
Photographer: Katie Kett
Planner: LK Events
Videographer: Westlake Natives
Floral: Fleur
Musicians: BeatMix Music
Venue: Chicago Illuminating Company
Officiant: Zen Events