Soulmate Celebration at Firehouse Chicago – Becky & Doug
I love the many buildings in Chicago that have found new life as event spaces. Firehouse Chicago is one with a unique history. Formerly a firehouse station, this charming location boasts indoor and outdoor spaces for intimate gatherings. And let's face it, who doesn't want to slide down a fire pole on their wedding day?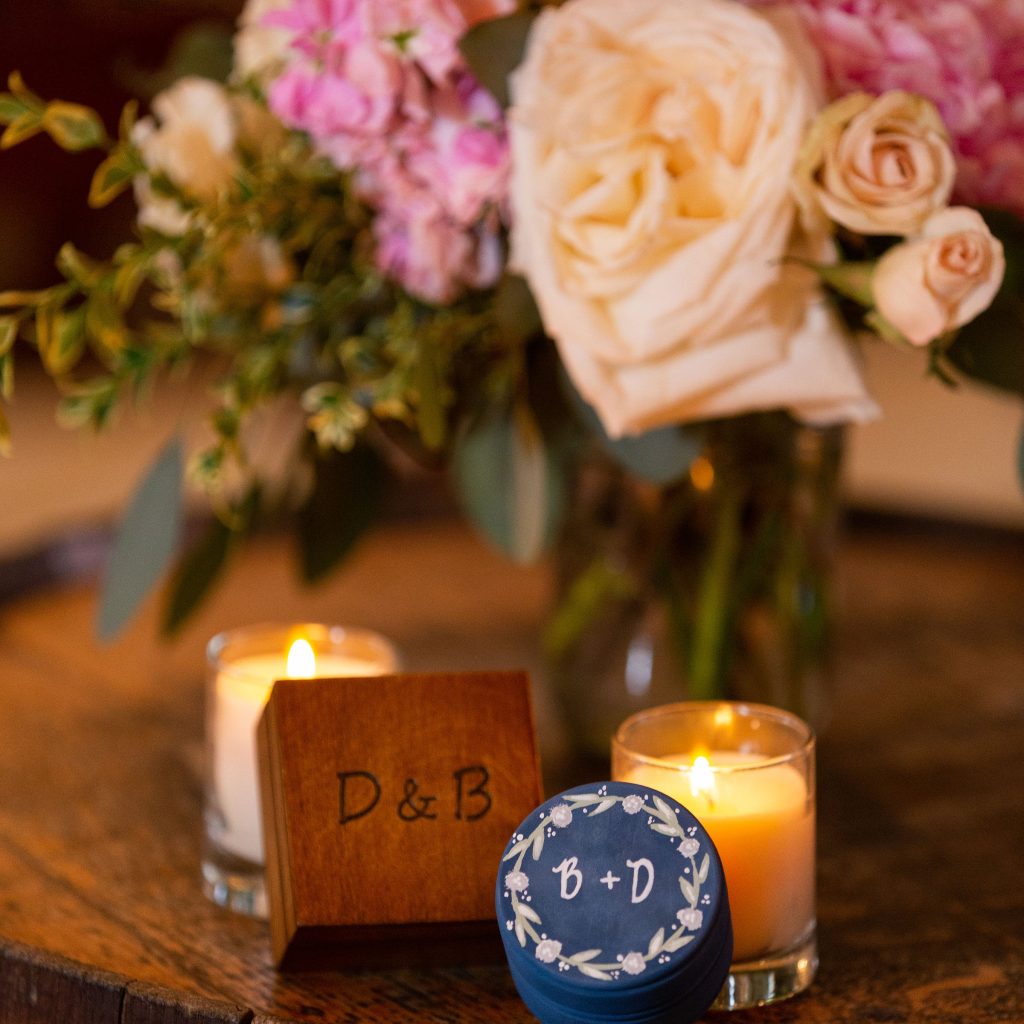 So the venue was something old that became new, and that is a little like Becky and Doug. They first met in college and dated for a few years. Then they went on different paths. They reconnected 14 years later and it was pure magic. In speaking with them and getting to know them, they are a couple that is just in sync. Almost like they have known each other their whole lives.
Playing off the marriage of old and new, Becky and Doug were thoughtful in the little touches that they wanted incorporated into their wedding ceremony. There was the nod to both sets of parents as role models for a marriage, since both couples had been married over 40 years. Then the blessing and breaking of the glass to honor Becky's Jewish faith. There was the request for all married couples in attendance to hold hands while Becky & Doug exchanged their vows. There was a gratitude for the elements in nature with their custom ring blessing:
The circle symbolizes the wholeness of your love, unbroken and everlasting. As a circle never ends and the seasons ever change, may your lives be blessed with continuing renewal of love. The precious metal, which began as rock in the earth, came from humble beginnings and was formed by imperfect beings. This metal represents the sincerity of your commitment. It is strong, enduring, and does not tarnish. May these rings remind you that your love, like the sun, warms all that it touches. Your love, like the moon, brightens up the night. Your love, like the eye, is a gateway to your innermost soul.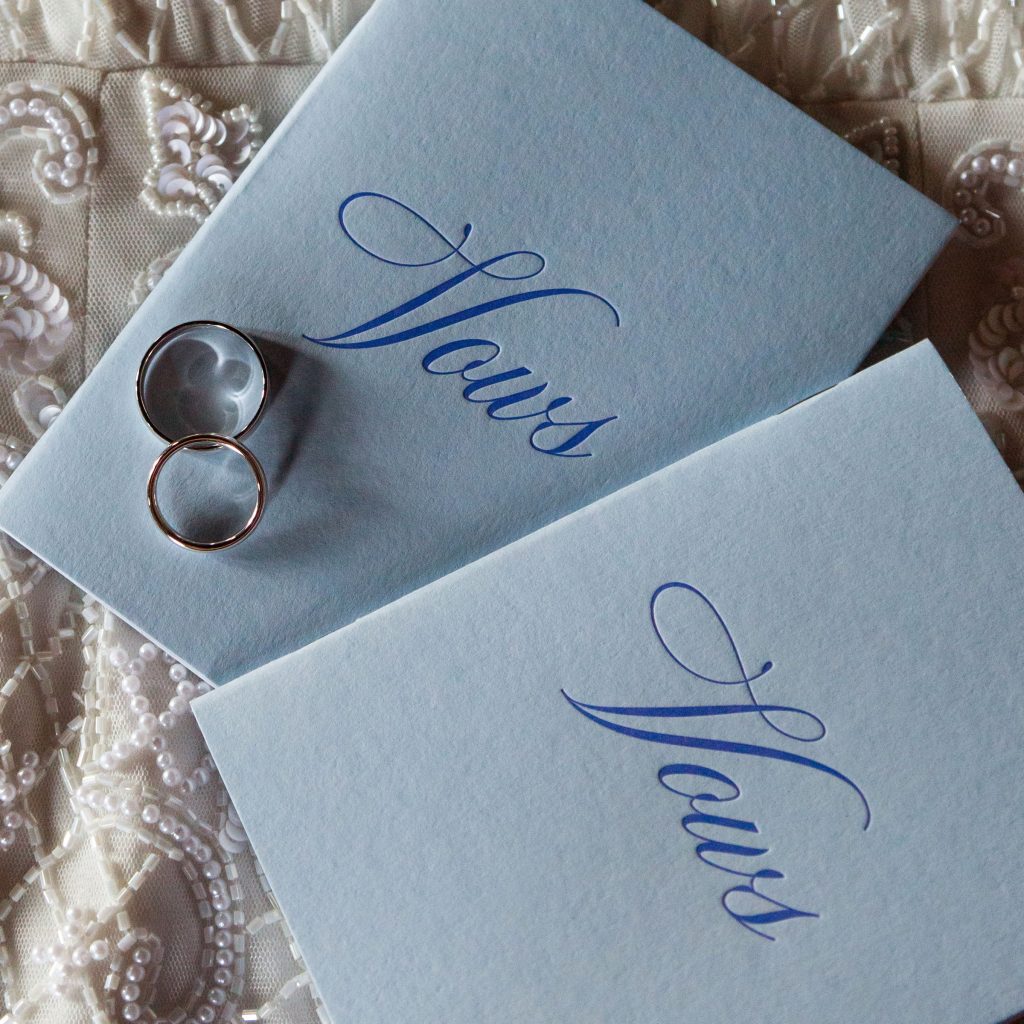 As I look back at their beautiful day, and their laid-back style, I am reminded of those special moments for Becky & Doug. It's the being surrounded by all who love you. It's the moment when a summer rainstorm moves the ceremony indoors. It is how you recognized other married couples and the personally written vows you wrote and said to each other. It is the moment you exchanged rings and said, "I offer you this ring, as a symbol of my enduring love, respect, and faithfulness. With this ring, I thee wed." It was the joy of marrying your best friend.
Becky & Doug, I hope the years ahead bring you infinite blessings, all the time together that your souls need, and that your love shines brightly day and night, as a beacon for all.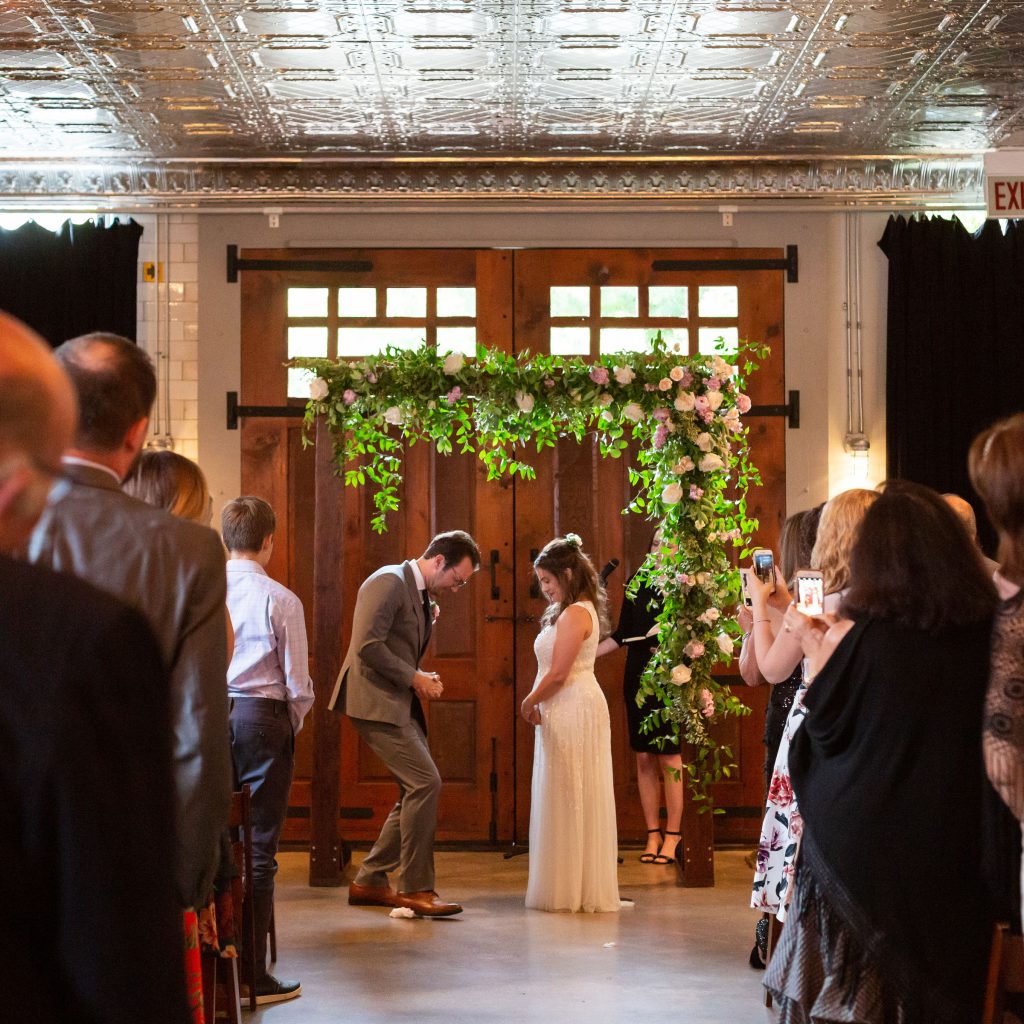 EVENT TEAM
Photographer: Cage + Aquarium
Floral: Flowers by Stem
Venue: Firehouse Chicago
Officiant: Zen Events