Summer Love at the Nature Museum – Linda & Paul
Just a few blocks from where I live was a beloved nature-filled wedding venue in Chicago – The Peggy Notebaert Nature Museum. With so many unique indoor and outdoor areas, it was a perfect location for a summer soiree. (Sadly, the museum has remained closed to private events since the pandemic hit.) This is where Linda & Paul chose to tie the knot for their summer of 2019 wedding.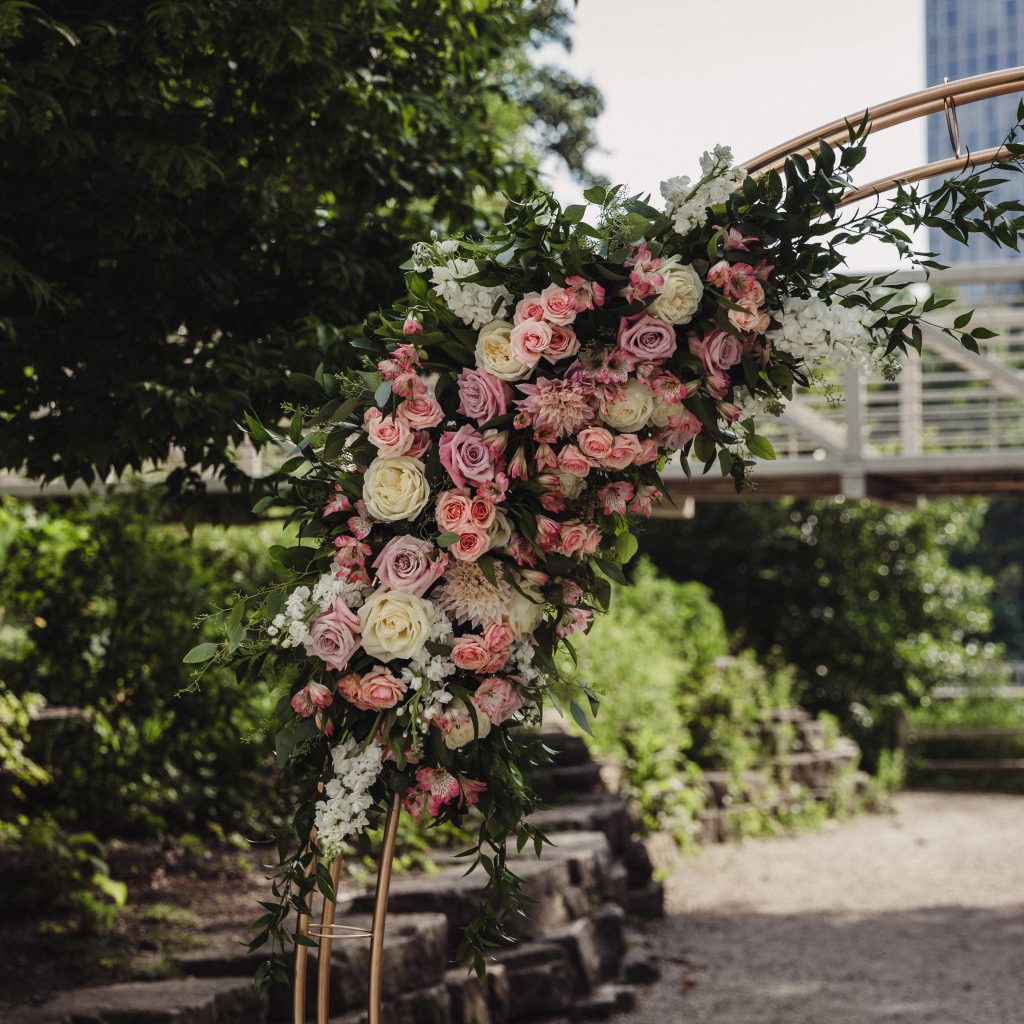 When I first met Linda & Paul, they had an ease about their relationship. I think that came from having known each other for so long. One of their favorite things to do is travel the world together. I loved that they incorporated that into their summer nature wedding ceremony – from the music, to the reading, to their decision to have a unity ritual.
As part of the unity ritual, they locked up a box of wine to enjoy on their first anniversary. Linda & Paul also wrote love letters to each other and sealed them in the box. Finally, as a way to incorporate their loved ones and bottle up the moment of the wedding day, they had guests write notes and sealed them in the box. Oh, and did I mention that Paul worked with his dad to build the box? I'm telling you, so many thoughtful details.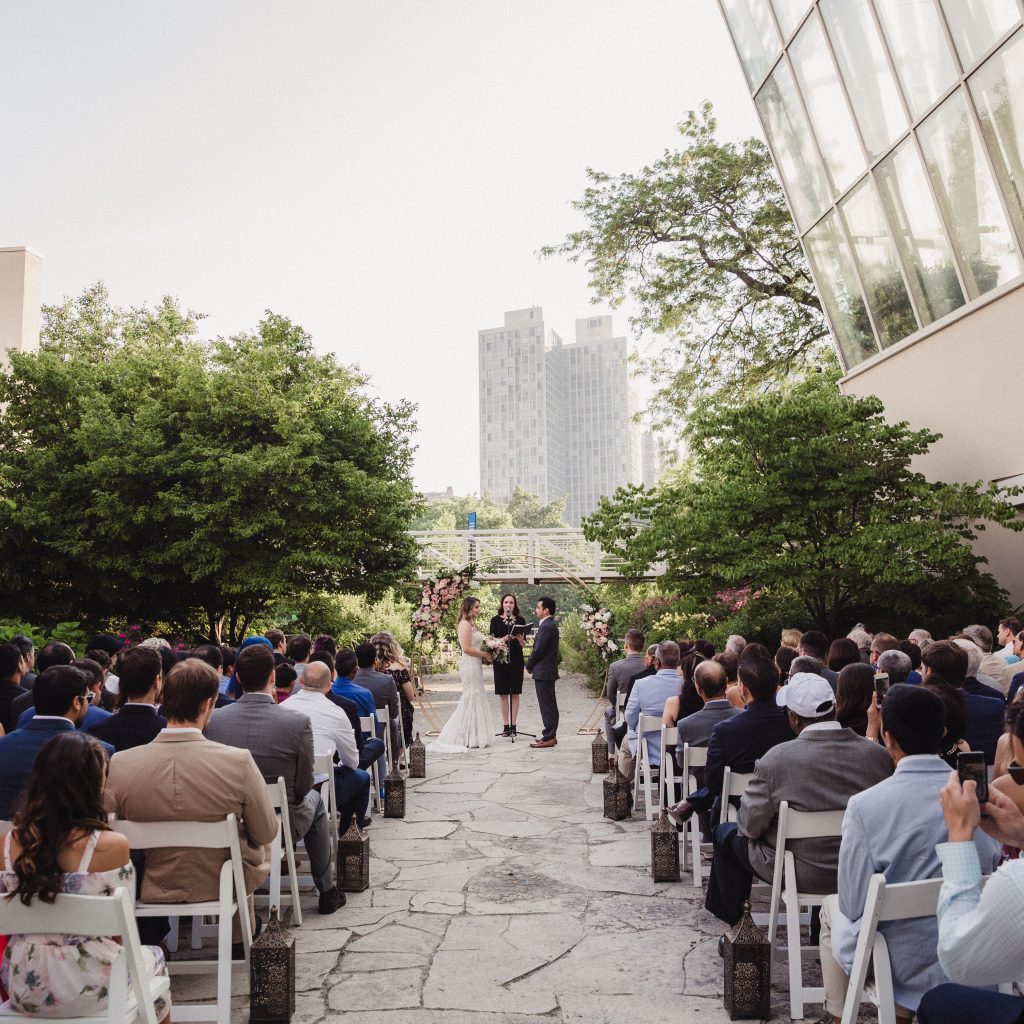 Another unique element to their wedding is that Linda & Paul didn't have any attendants stand up with them. It was just the two of them, declaring their love to each other and their loved ones. I felt that it made their ceremony quite intimate. I love when couples find those elements that make their relationship unique and weave it through their celebratory ceremony.
Linda & Paul, I hope the last three years have brought you many blessings, wonderful adventures together, and filled your home with laughter.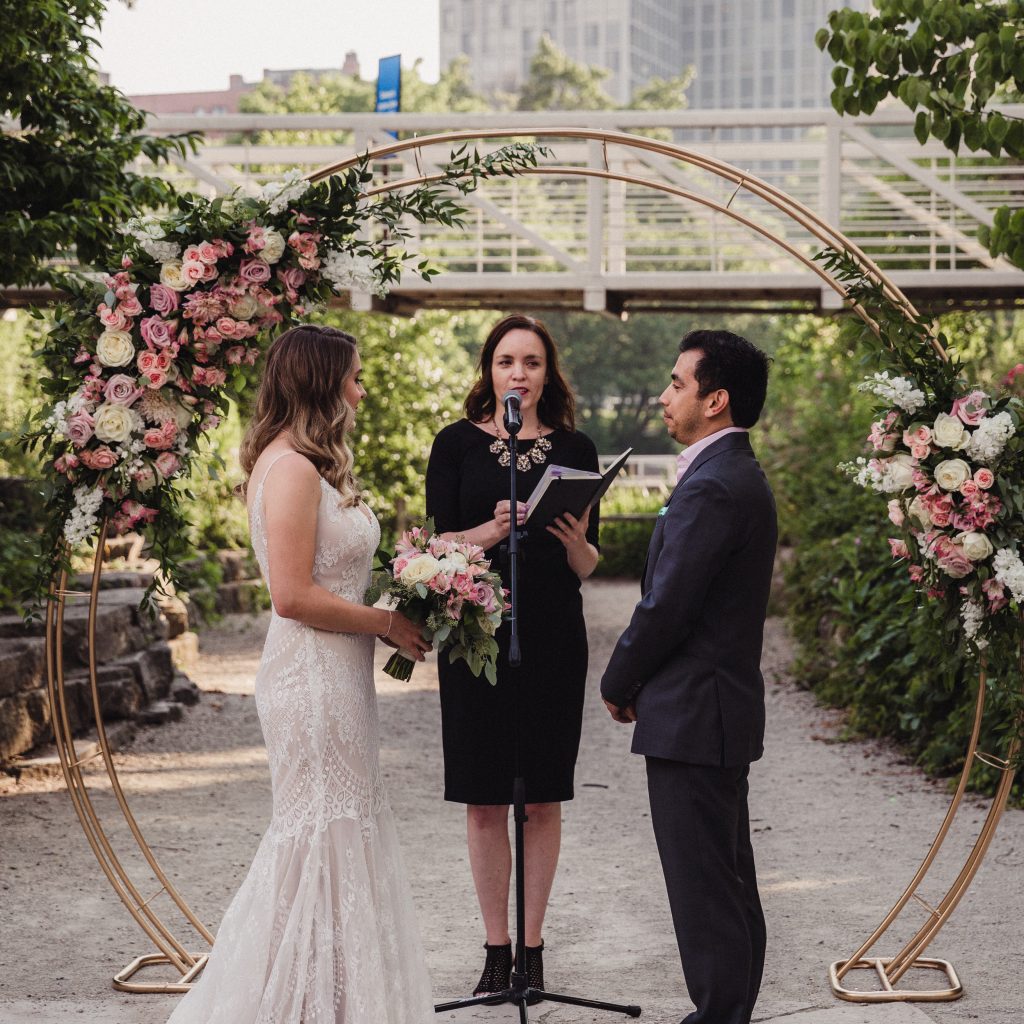 EVENT TEAM
Photographer: The Still Life Photography
Floral: Studio AG
DJ: Toast and Jam
Venue: Peggy Notebaert Nature Museum
Officiant: Zen Events