Love in the Modern Wing – Suran & BJ
Chicago is home to many stunning venues,. But the Modern Wing at the Art Institute of Chicago is one in a million. I have seen so many different ways to highlight the space over the years. I absolutely love the vision Suran & BJ brought for their wedding day back in 2019.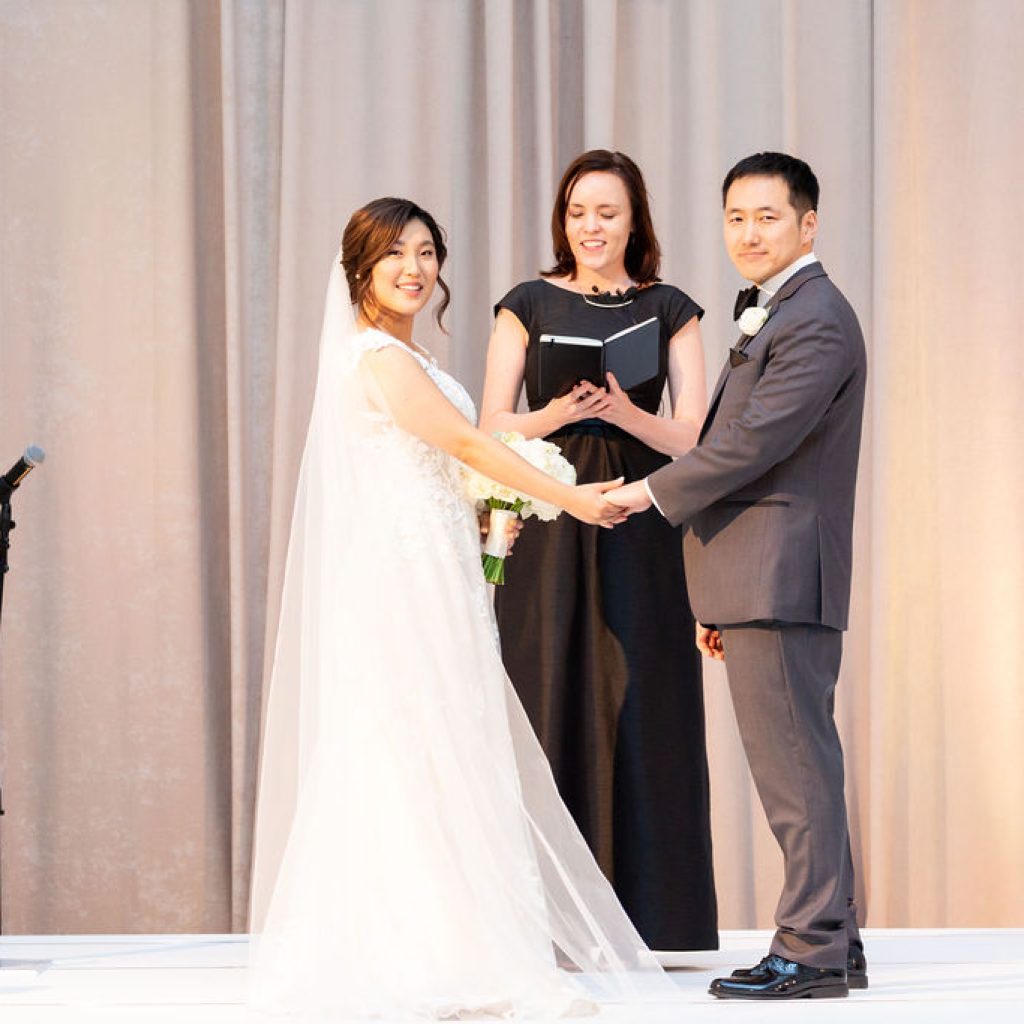 I met Suran & BJ through their wedding planner. In fact all of my clients over the past 5 years have all been referrals from other industry colleagues. Our first meeting was done virtually, as are all of my meetings now. This initial meeting allows me time to ask questions about the couple and talk through what it's like to work with me. We also talk about how the couple gets to customize their ceremony, and then I answer any additional questions the couple may have.
Suran & BJ are like many of my couples in our society now, they met online. And like some of my couples, they met in Chicago, moved away, but decided they wanted to celebrate their wedding day in Chicago. They chose such a stunning venue with the Modern Wing and enlisted the help of Natalie at HMR Designs for the perfect minimalist look to blend with the space.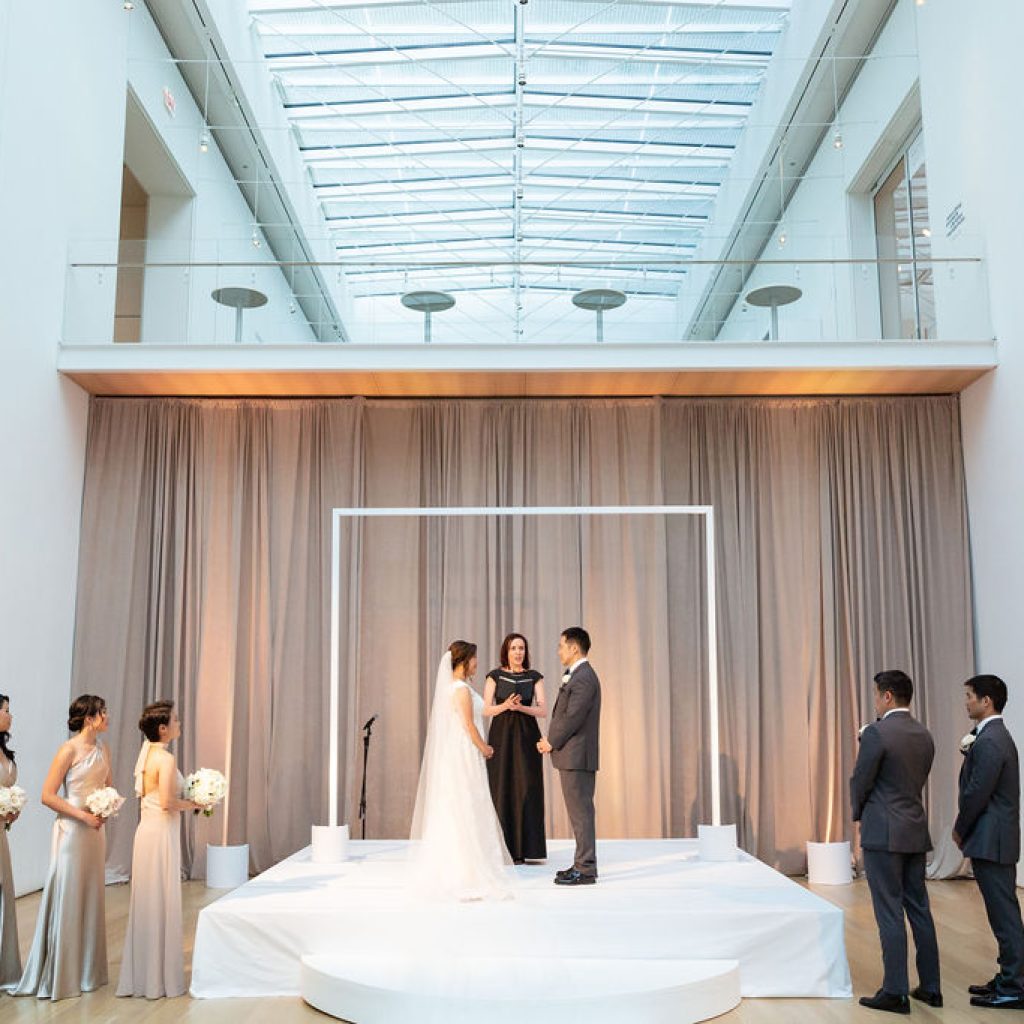 During the dating chapter of their love story, Suran & BJ bonded over family ties in Korea and a love for dressing up for Halloween. On this beautiful, June evening, surrounded by their most cherished family and friends, they began the marriage chapter of their love story. A story, that like their wedding rings, is strong and enduring.
Suran & BJ, I hope the last three years have brought you many blessings, let your compassionate selves shine, and filled your home with laughter.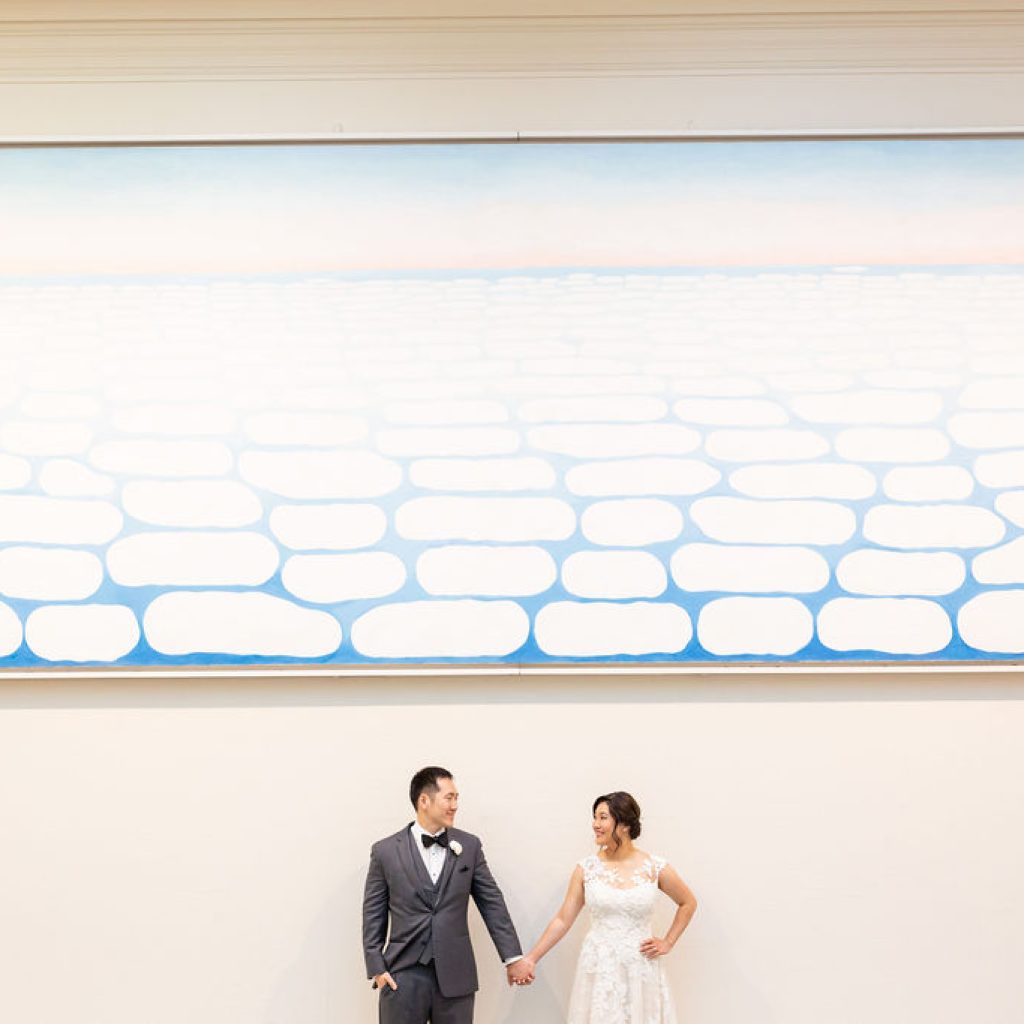 EVENT TEAM
Photographer: Cage & Aquarium
Videographer: Amor in Motion
Planner: Blush & Luxe
Floral: HMR Designs
DJ: Cage & Aquarium
Venue: Modern Wing – Art Institute
Officiant: Zen Events