The Sweetest Wedding at the Ivy Room – Katelyn & Matt
The Ivy Room is a beautiful hidden gem in Chicago's River North neighborhood. This modern oasis is tucked between buildings and embodies a history of artistic elegance. The shining star is the courtyard space where, when the weather is good, you can enjoy the stunning ivy-covered view hidden from the hustle and bustle of the hotels and restaurants on the street. This was the setting for Katelyn & Matt's sweet wedding in October of 2018.
From the moment we first met, I knew that Katelyn and Matt were two very special people. Not only had they found each other through random online dating profiles, but they are two of the sweetest people I have met. I read a meditation recently that talked about the power of gentleness. Honestly, these two came to my mind immediately. They are both very strong individuals, but they have a gentle strength that is quite admirable. I think this is one reason why they make a perfect pair.
As I've mentioned before, a key element to planning a ceremony is understanding how much spirituality or religion a couple wants included in the ceremony. Katelyn and Matt wanted to incorporate Christian prayers and readings into their ceremony. They both have also had loved ones who have passed away that they wanted to be remembered in the ceremony. Here is an excerpt of how we incorporated lighting a candle to represent the spirit of Matt's mom at the ceremony:
"Lighting a candle in memory of someone implies a prayer being said for that person who is no longer with us. May Kathy watch over Matt and Katelyn today, and every day, and join with us in love."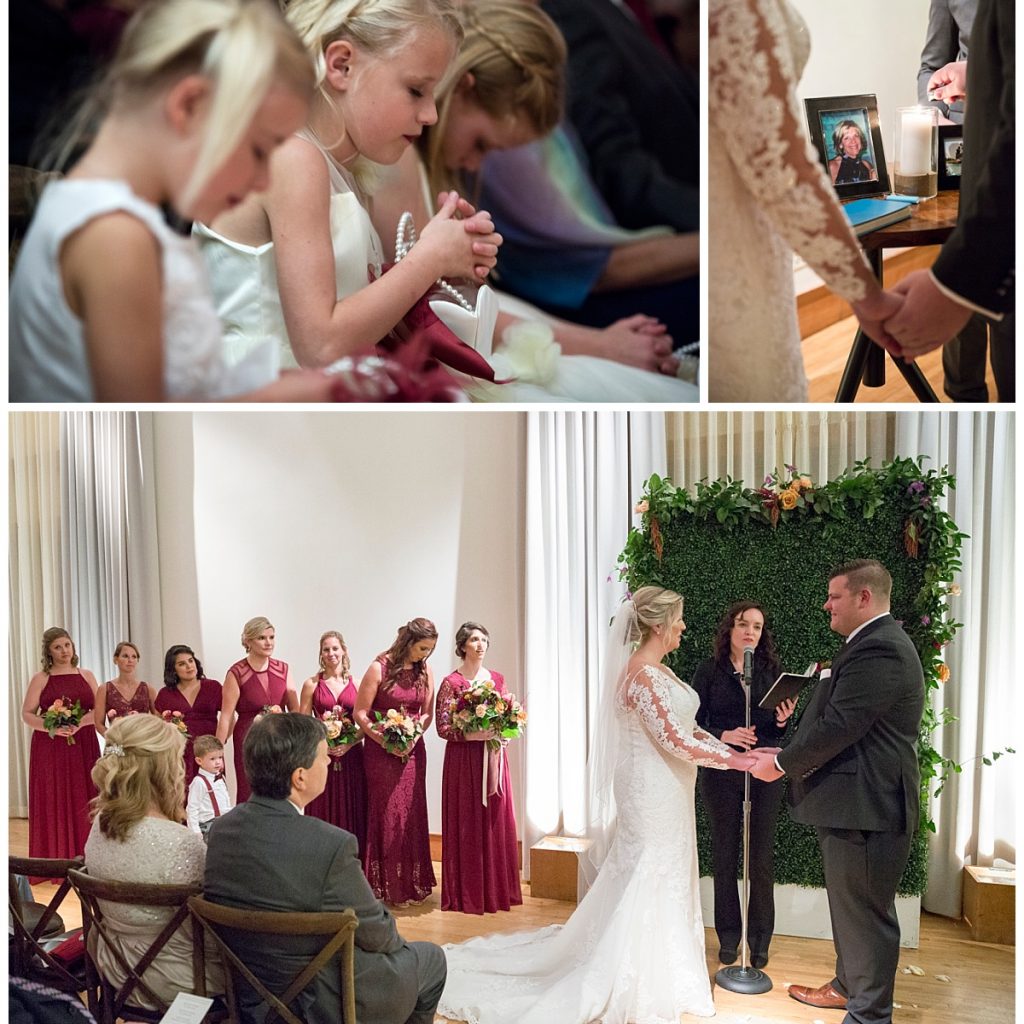 What made Katelyn and Matt's ceremony so memorable was the number of stories they shared with me. In our in-person meetings and in the short questionnaire that I sent to them, they provided me with great content to include in their ceremony. I was able to tell their love story in their ceremony. I know that as the years have passed, they continue to write even more amazing chapters.
It was an emotional and beautiful evening for Katelyn and Matt. The perfect celebration for these gentle souls that found their mate! I'll wrap up with a portion of my blessing of their rings. This is another uniquely Christian element Katelyn & Matt included in their ceremony:
"Water brings forth new life and Katelyn and Matt requested that we bless their rings with water from Lake Michigan. For obvious reasons, that lake will always hold a special place in their hearts. The water from Lake Michigan now washes over the union of this newly married couple to bring forth all the beautiful belongings they have to offer to each other as a spouse. Blessed are you, Lord, the living water of salvation. Bless and transform Katelyn and Matt in their sacred covenant of marriage."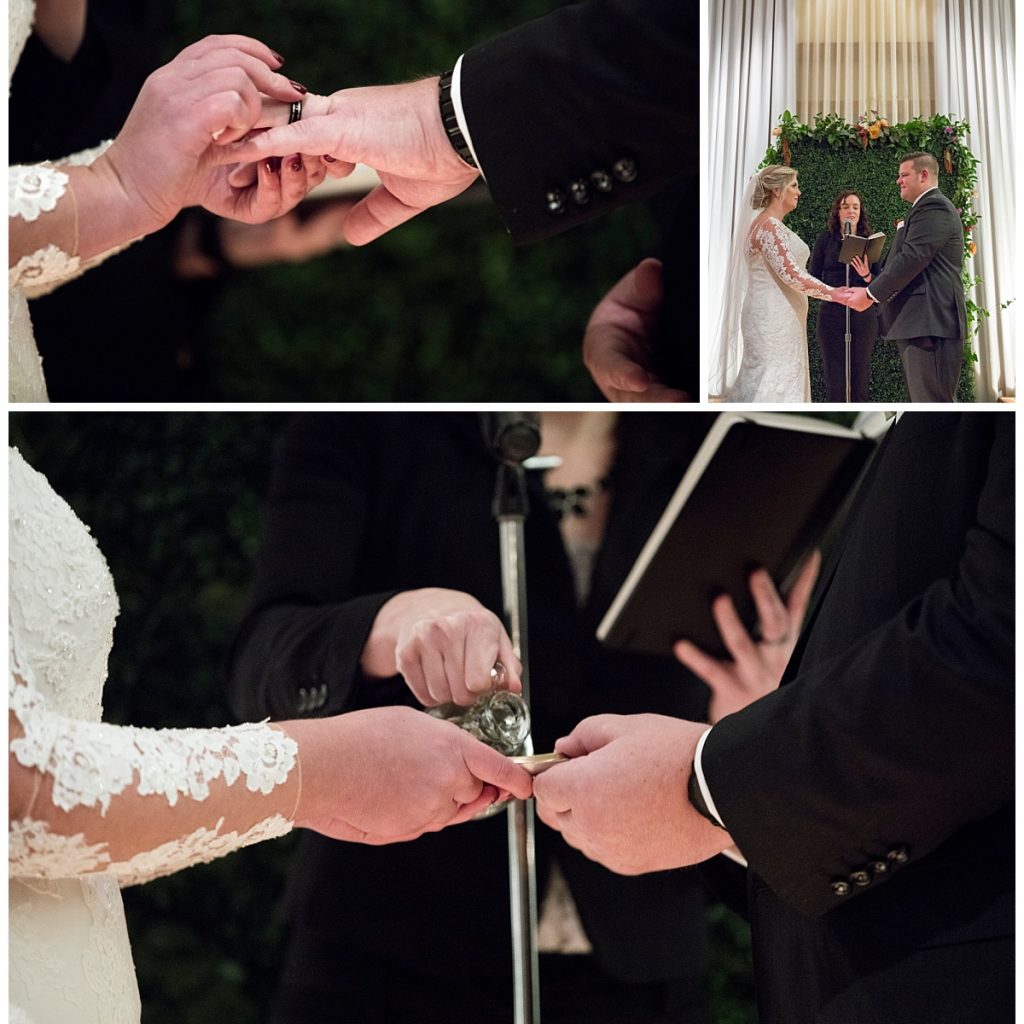 Katelyn and Matt, thank you for the honor of getting to work with you. Thank you for the privilege of being able to call you friends. I continue to celebrate you as the chapters of your love story unfold. Be sure to hug your two sweet girls for me!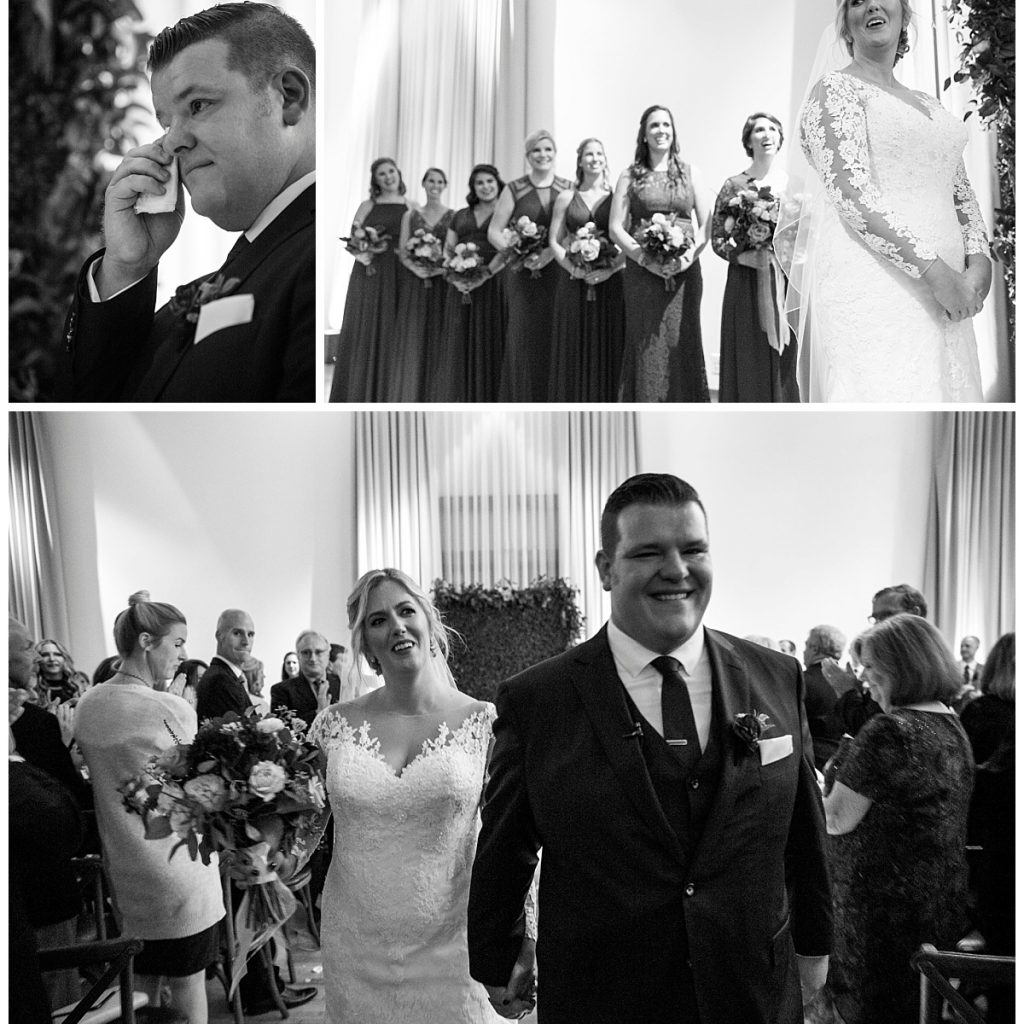 EVENT TEAM
Photographer: Jeffrey Murray
Floral: Dilly Lily
Venue: The Ivy Room
Officiant: Zen Events