Neighborhood Nuptial – Kristin & Zach
A silver lining of the past year's pandemic was seeing event industry professionals reimagine their business offerings. One such planner was Carlene from Naturally Yours Events with her new format of Neighborhood Nuptials. She called me in May 2020 to let me know that she was going to offer an alternative to the courthouse for couples. By choosing one day per month, in a different Chicago neighborhood, couples could have a 1-hour intimate ceremony & small celebration for 10 people. A brilliant idea!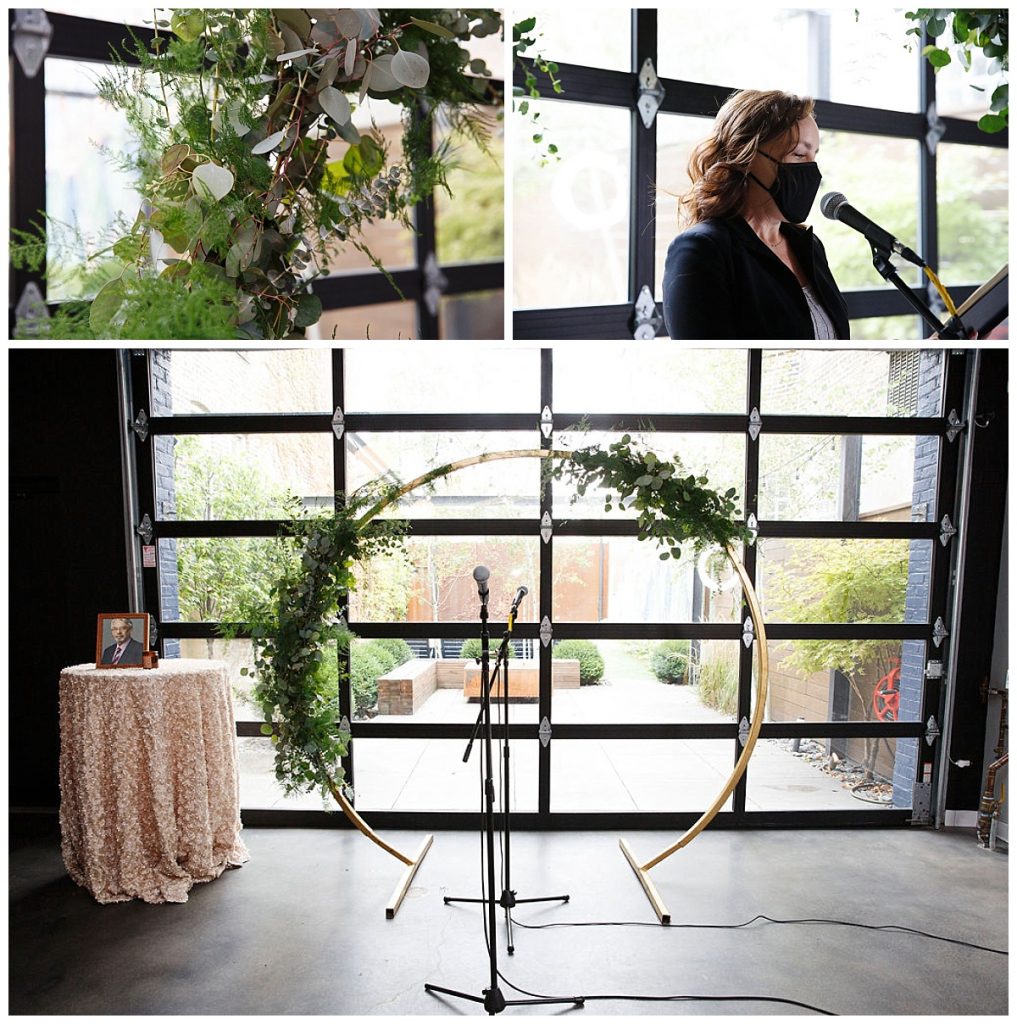 It was my absolute pleasure to join their preferred list of officiants! In October 2020, I was finally able to work with one of their couples – Kristin and Zach. We virtually met about a month before their wedding to discuss their ceremony and to allow us a little time to get to know each other. Something powerful happened. As we were talking about family, I noticed that Kristin was using the past tense words in describing her father. She then told me that he had passed away in July. We were all crying on this virtual call. What I shared with Kristin and Zach is that my dad's birthday was October 25th, the date of their wedding. Some of you may not know, but my dad passed away in November 2017. Kristin's jaw dropped and we all got the chills. This was as sign for all of us that their Neighborhood Nuptial was meant to be.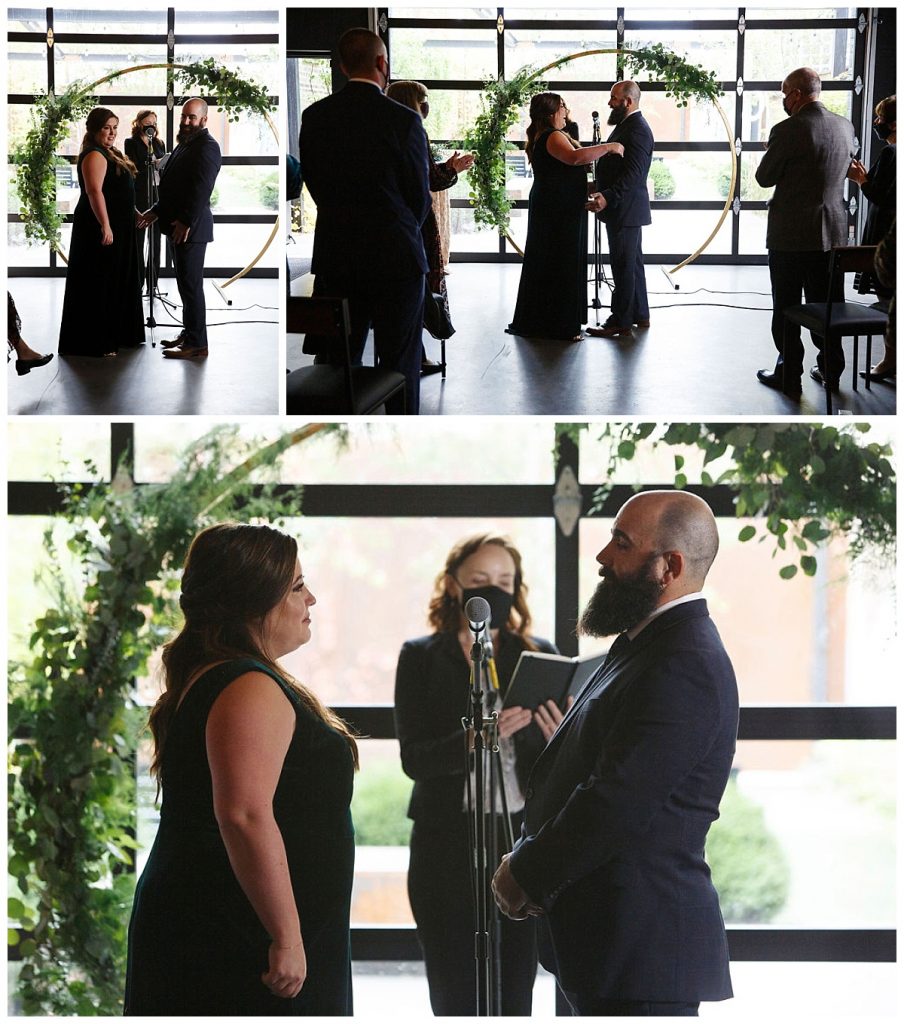 In my preparation for these intimate ceremonies, I streamlined my ceremony planning document for the couples to choose components to fit within their 10-minute ceremony timeframe. That may seem like too short of a time; however, when couples like Kristin and Zach share so much of their relationship with me, there is a lot to talk about! Theirs is a story of hope, vulnerability, commitment, faith, and a love to last a lifetime. I could tell from the first time we met that their love for each other comes naturally. The foundation of respect, love, and friendship for each other will see them through their many years of marriage.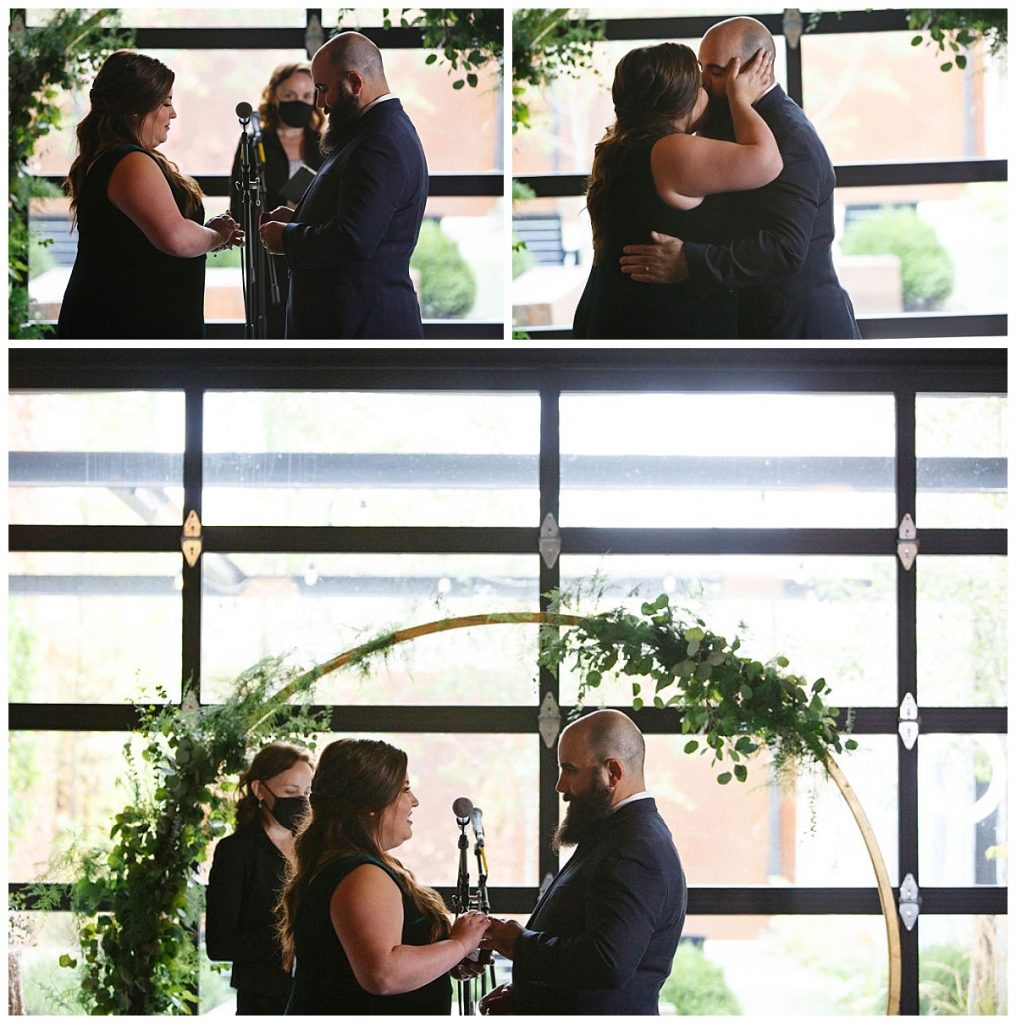 I definitely had my own emotions going into Kristin and Zach's ceremony. But I received strength in knowing there were two wonderful men watching over the celebration. The crisp Fall day could not have been more perfect. Kristen from Neighborhood Nuptials ensured that we were all following all COVID-19 regulations, including separate microphones, wearing masks, and distance between myself and Kristin & Zach. Romee Willow Florals created a dramatic ceremony backdrop. Jeremy Lawson Photography and Cage & Aquarium captured all the special moments for those in attendance and watching from home.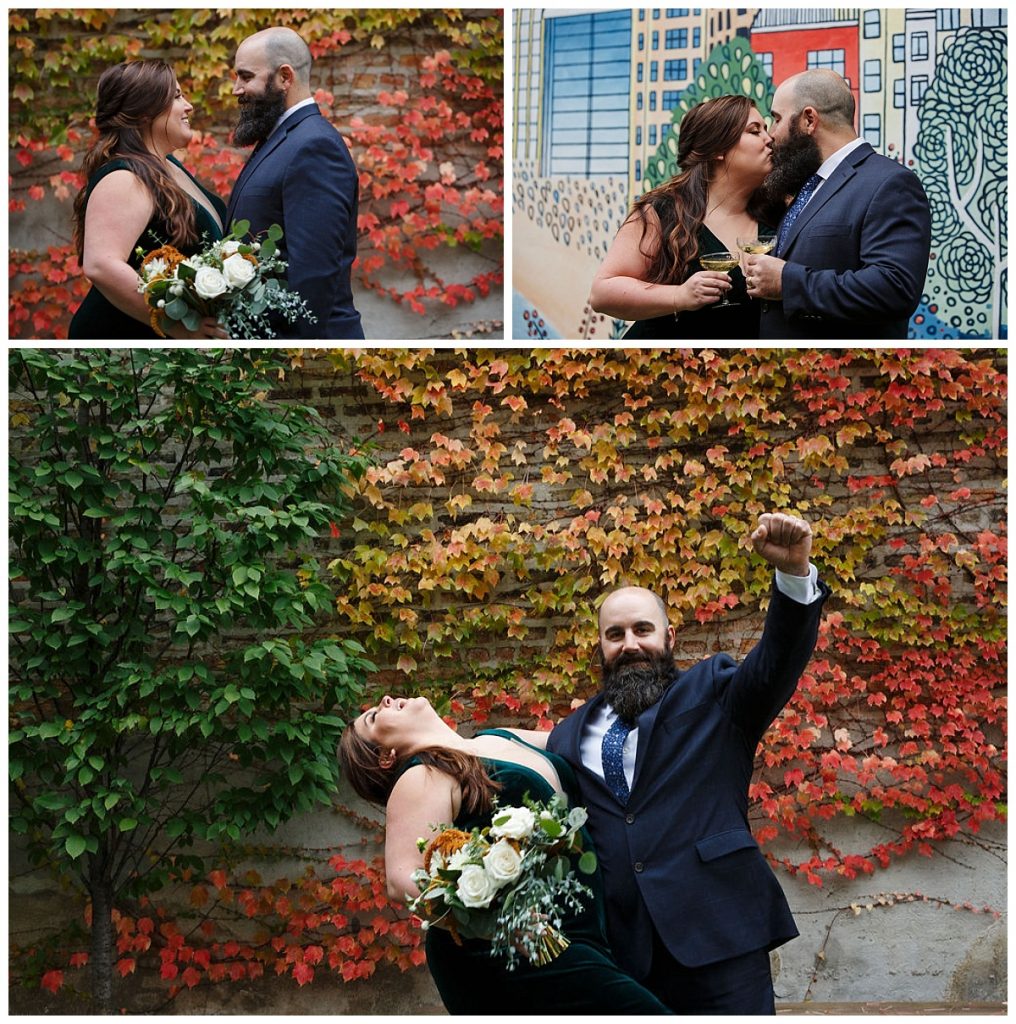 Kristin and Zach, I wish you health and happiness in the ordinary moments. I wish you radical love and the continuation of a beautiful adventure together.
EVENT TEAM
Photographer: Jeremy Lawson Photography
Livestream/Music: Cage & Aquarium
Planner: Neighborhood Nuptials
Floral: Romee Willow Florals
Venue: The Lytle House
Officiant: Zen Events