Romance at The Rookery – Katie & Brian
The Rookery is a venue gem in Chicago's Financial District. The building, originally completed in 1888, was designed by famous architectural partners Burnham and Root. Frank Lloyd Wright redesigned the stunning two-story sky lit lobby in 1905. Breathtaking, right? The Rookery is a much sought-after wedding venue for couples. The stunning architecture and grand staircase lends itself to romantic candlelight reflecting off the gold fixtures and adornment. This was the setting for Katie and Brian's romantic wedding in October of 2019.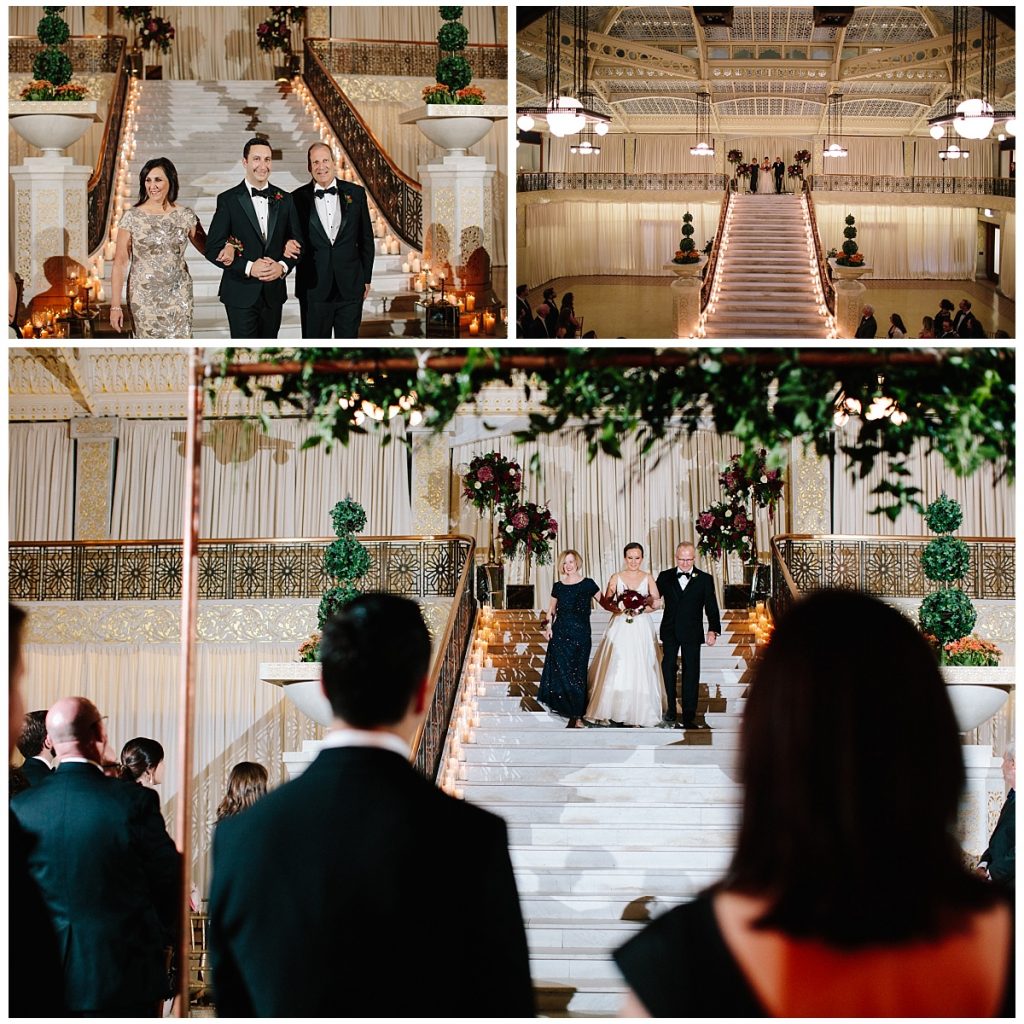 I really have one of the best jobs ever. Meeting couples and their families and celebrating love. It's really quite magical. And that is what working with Katie and Brian was like from the very beginning. The term lovebirds accurately describes this couple. They radiate such joy and happiness when in each other's company. Katie and Brian are the right fit together.
One of the things I loved about Katie and Brian's story is that their parents were still married. It actually is quite uncommon for both sets of parents to still be married nowadays. So when this does occur, I like to honor that in the ceremony. Those marriages are examples for the couple. Let's face it, relationships are not easy, and every day and every year of marriage should be celebrated!!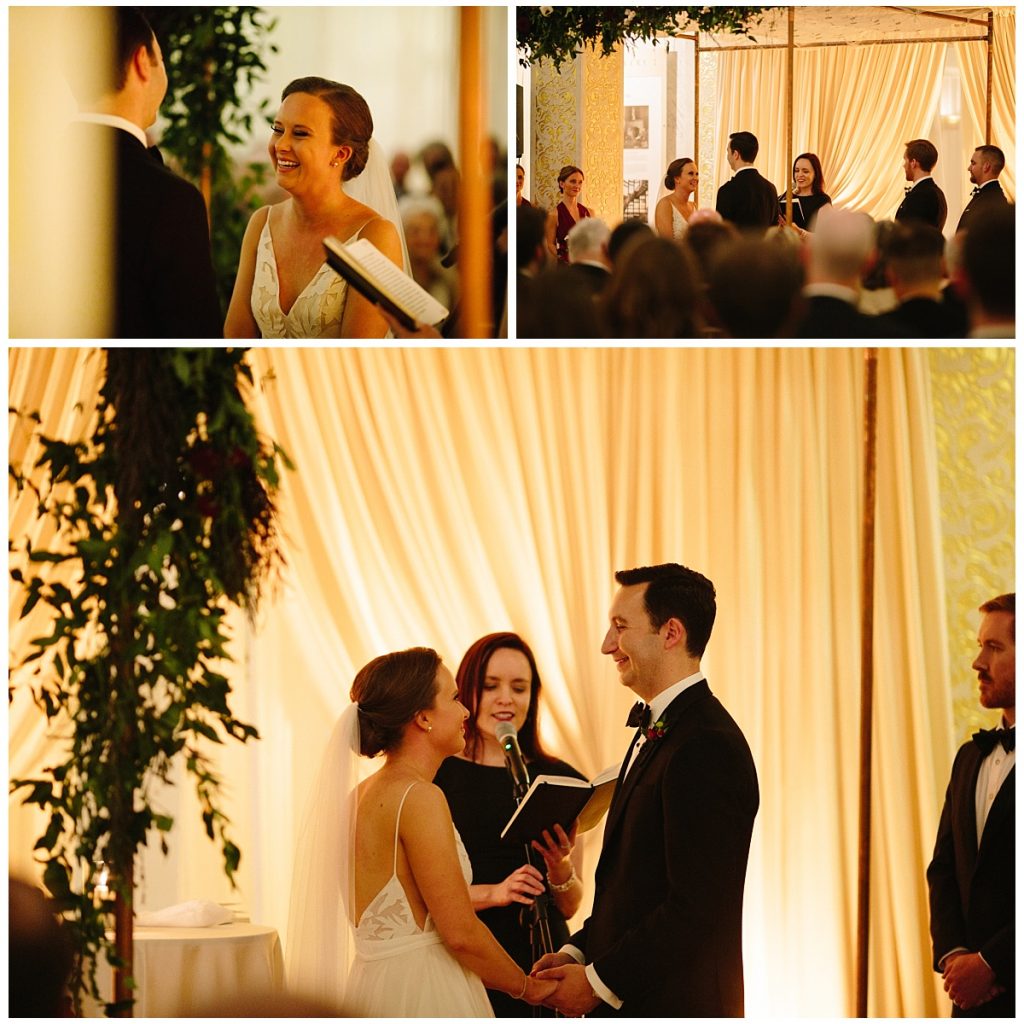 Ceremony Details
As I've mentioned before, a key element to planning a ceremony is understanding how much spirituality or religion a couple wants to be included in the ceremony. Katie and Brian wanted to incorporate some religious traditions to their ceremony. Specifically, some elements that would blend their Episcopalian and Jewish backgrounds. They chose to sign a ketubah, stand under the chuppah, recite The Lord's Prayer, and break the glass. Here is a snippet of how I described the importance of the chuppah:
…you stand at this chuppah, a symbol of your new home. Its four sides are open, symbolizing the importance of community and of participation in each other's lives. Friends and family fill the home. May your home be a shelter against the storms, a haven for peace, a stronghold of faith and love.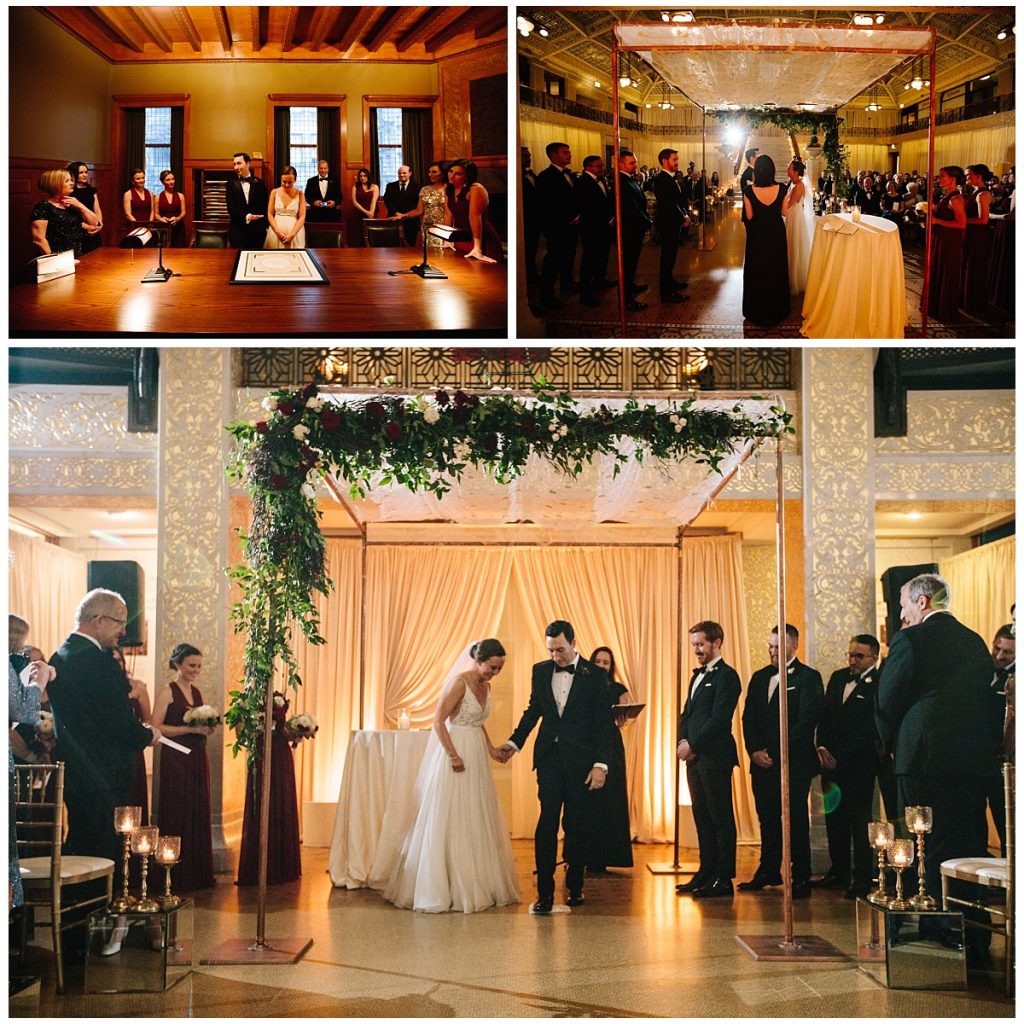 What made Katie and Brian's ceremony so unique was the number of stories they shared with me. In our in-person meetings and in the short questionnaire that I sent to them, they provided me with great content to include in their ceremony. Because at the end of the day, the wedding ceremony is the first chapter to their marriage and it should reflect the couple as they are…as individuals and as a couple. My role is simply to advise them and tell their story.
It was a romantic and dreamy evening for Katie and Brian. The perfect celebration for these lovebirds! I'll wrap up with a portion of my final blessing for them, which still pertains today:
We pray you find love, respect, and encouragement in the smallest of things and most ordinary of days together…and especially those days (or seasons) where the Cubs do not get the W.
We pray that you celebrate all of life's milestones as you grow old together, including the creation and growth of your own family. May the family you create be a family that is faith-filled, strong, fun, loving, and embodies everything you were taught by your parents, siblings, and grandparents.
We pray that you cherish your wedding day as a sacred memorial, and your union as a treasure to protect at all costs.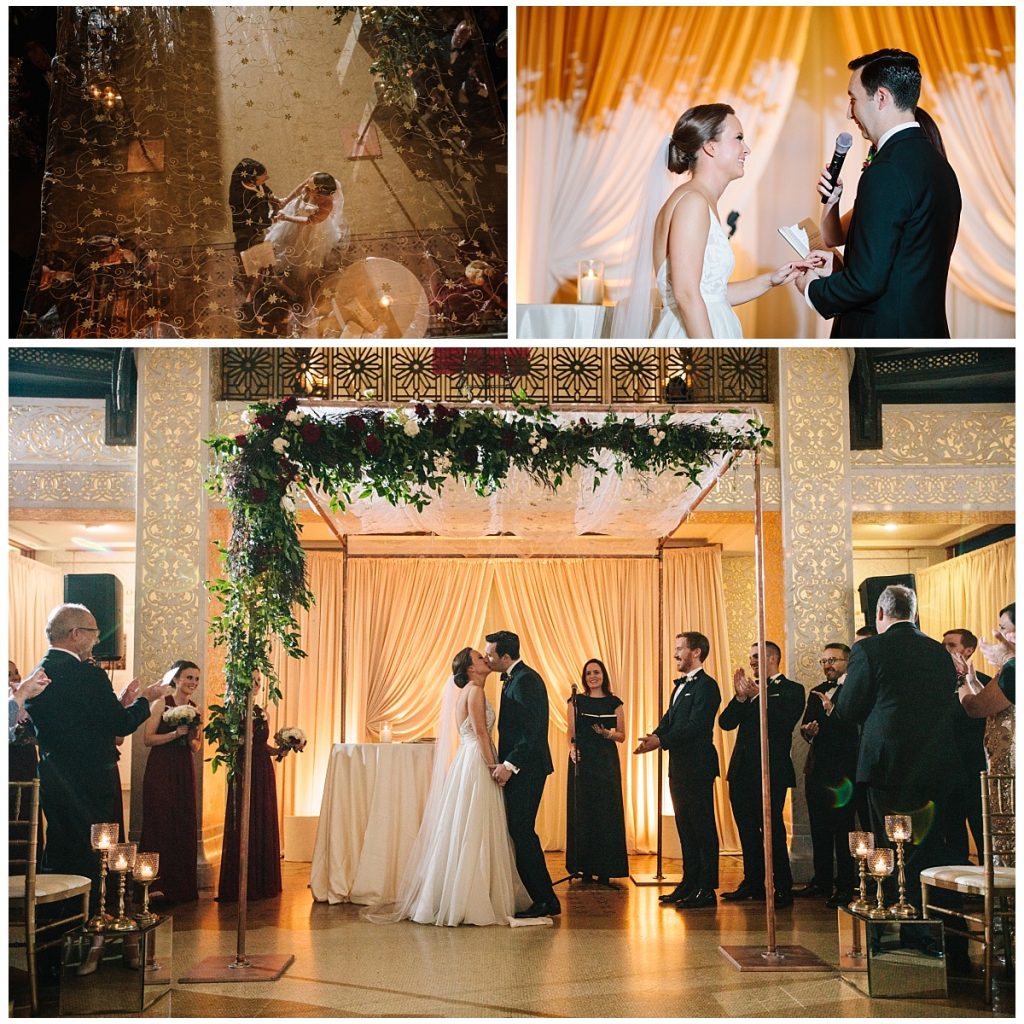 EVENT TEAM
Photographer: Matt Haas Photography
Videographer: Old North Films
Planner: Storybook Weddings
Floral: Fragrant Design
Venue: The Rookery
DJ: Toast & Jam
Officiant: Zen Events