Winter Romance & Wishes at Revel Motor Row
Let me share with you the time I was able to grant a wish for a winter wedding for the loveliest couple. For the past 10 years, I've closely followed the organization Wish Upon A Wedding. Their mission is to grant weddings and vow renewals to couples facing serious illness or life-altering health circumstances. It's a beautiful way for event professionals to give back of their time and talent and bring an unforgettable moment to couples in very difficult situations. For the past 5 years, I have supported the organization through its annual Wishes Ball. In 2017, I was honored to receive their Shining Star Award at a very unforgettable gala with friends and colleagues.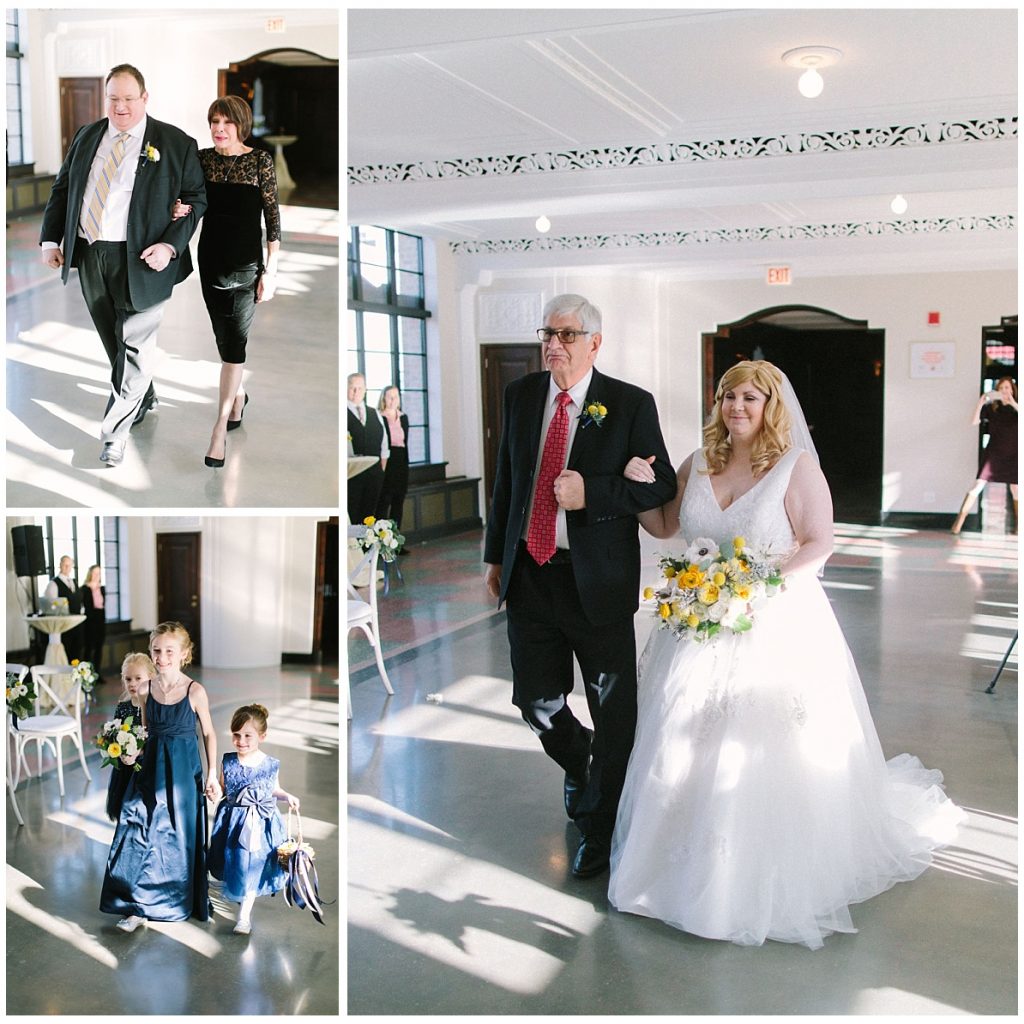 So, imagine my joy when Lauren from LK Events reached out to me in the Fall of 2018, telling me that there was a Midwest-based couple that would be granted their wish in Chicago and that they needed an officiant. I immediately said YES, and was brought on board with the WUAW team for Angela and Brad. Due to schedules, doctor appointments, and the quicker timeframe to plan, Angela, Brad, and I were not able to have our consultation meetings in person. That happens all the time now, thanks pandemic. But I do normally make a point to have sit-downs with my couples. I find that time for connection comes through when we're standing up during the ceremony together.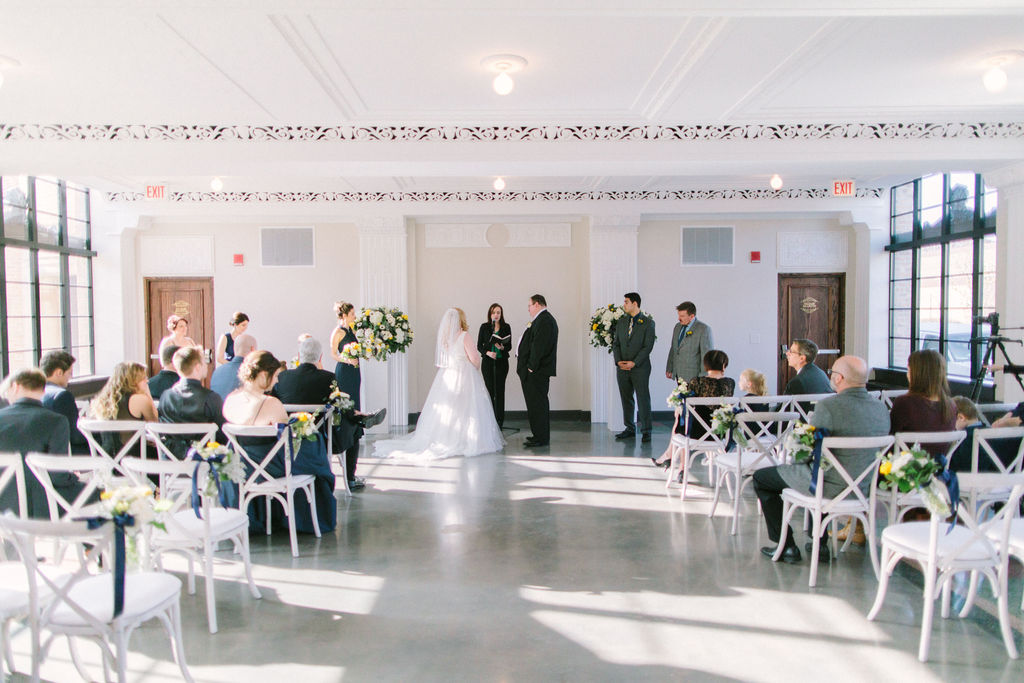 One of the things I loved about Angela and Brad's story is that they grew up together. Their moms were best friends who lived next door to each other. Angela and Brad have known each other their entire lives. These two went off in different directions after school but found their love for each other when Angela's illness brought her back to her family. Sometimes the horrible moments of our lives are blessings in disguise.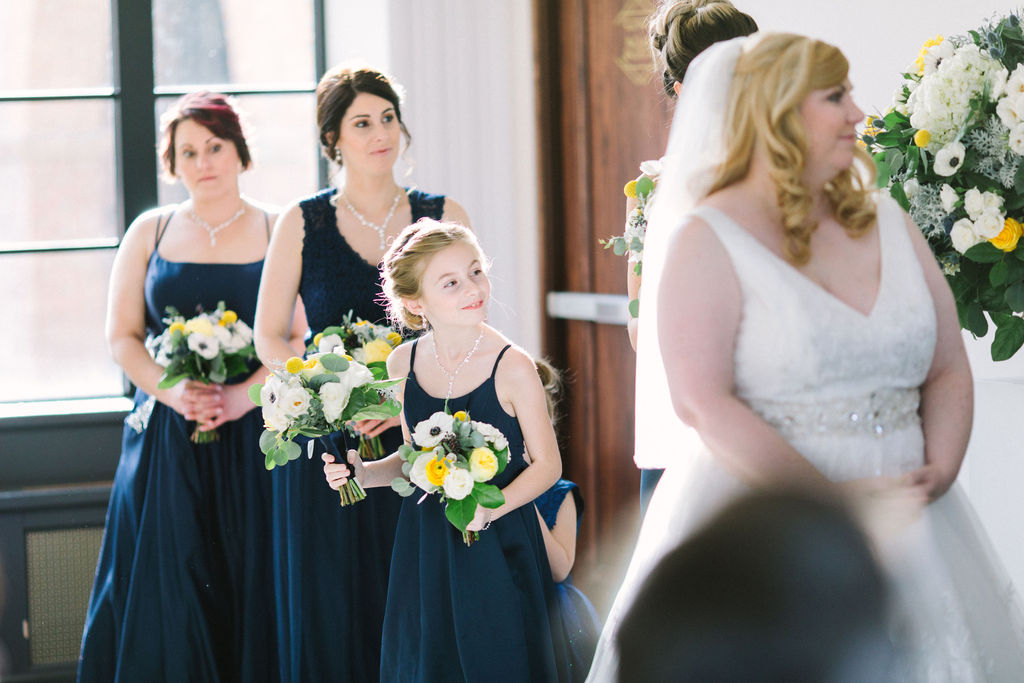 Angela & Brad's Wedding Ceremony
A key element to planning a ceremony is understanding how much spirituality or religion a couple wants to be included in the ceremony. Angela and Brad wanted to incorporate some religious components into their ceremony, so I inserted a prayer in the welcome. Here is a snippet of that prayer:
Grow their love relationship into one that is patient and kind, not boastful or proud, one that is unselfish and trusting, and a love that protects and perseveres through every season of life. We pray YOU will give this couple unforgettable moments, unending dedication, and unselfish motives as they pledge their devotion to each other. In every way possible, make the house they build together a godly home—a place where hurts are healed with grace, a place where hearts are sealed with forgiveness, and a place where emotions feel safe when shared with honesty and gentleness.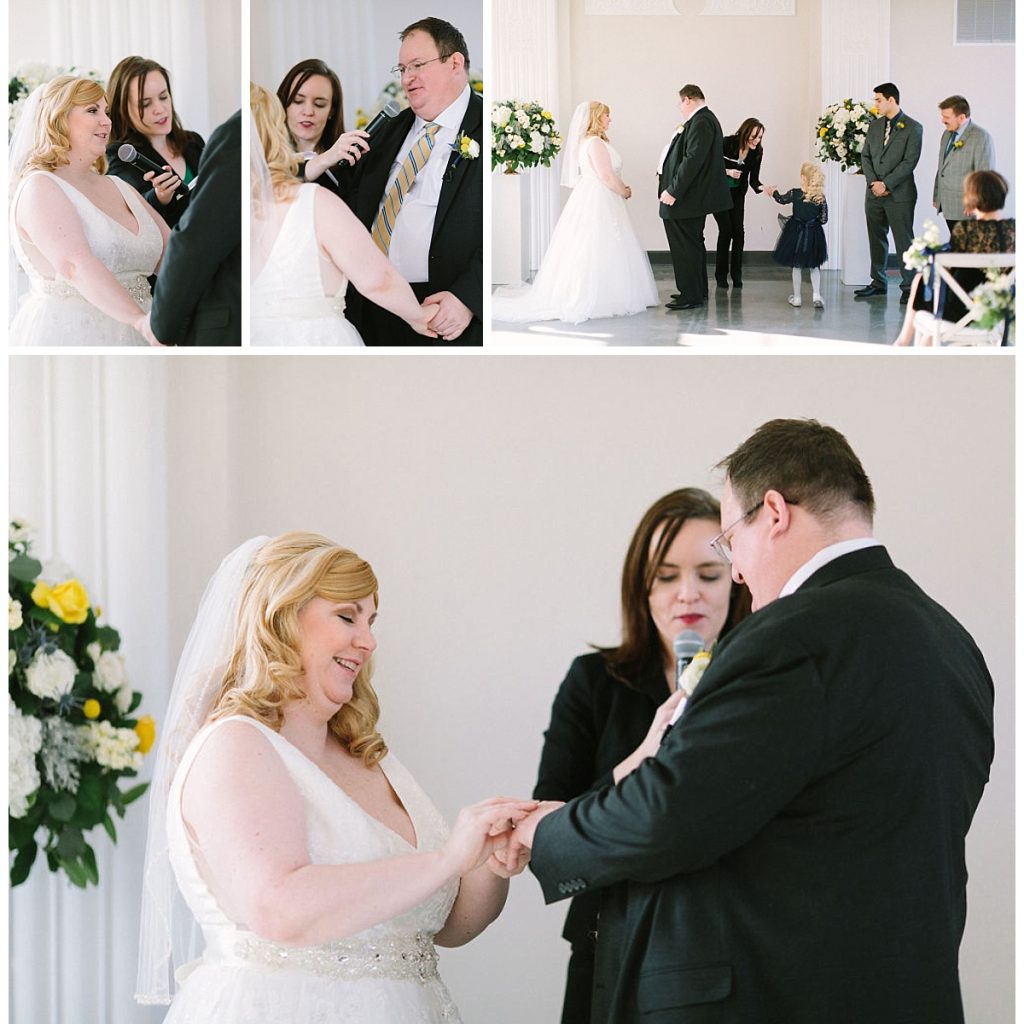 Another way in which religion was brought into the ceremony was through two of the four readings. It's fun when couples want to have more than 1-2 readings in their ceremony. It allows me to be creative in how to best incorporate them for a smooth flow of messaging. Having more readings also gives the couple more opportunities to have family and friends take part in the ceremony. I think my favorite reading that they chose was an excerpt from L.R. Knost:
Life is amazing. And then it's awful. And then it's amazing again. And in between the amazing and awful it's ordinary and mundane and routine. Breathe in the amazing, hold on through the awful, and relax and exhale during the ordinary. That's just living heartbreaking, soul-healing, amazing, awful, ordinary life. And it's breathtakingly beautiful.

L.R. Knost
Powerful, right? You know, a ceremony is a celebratory moment. A marriage is the hard work of a relationship. It is the day in and day out, the ordinary, and the routine that make up the fabric of a life well lived and well loved.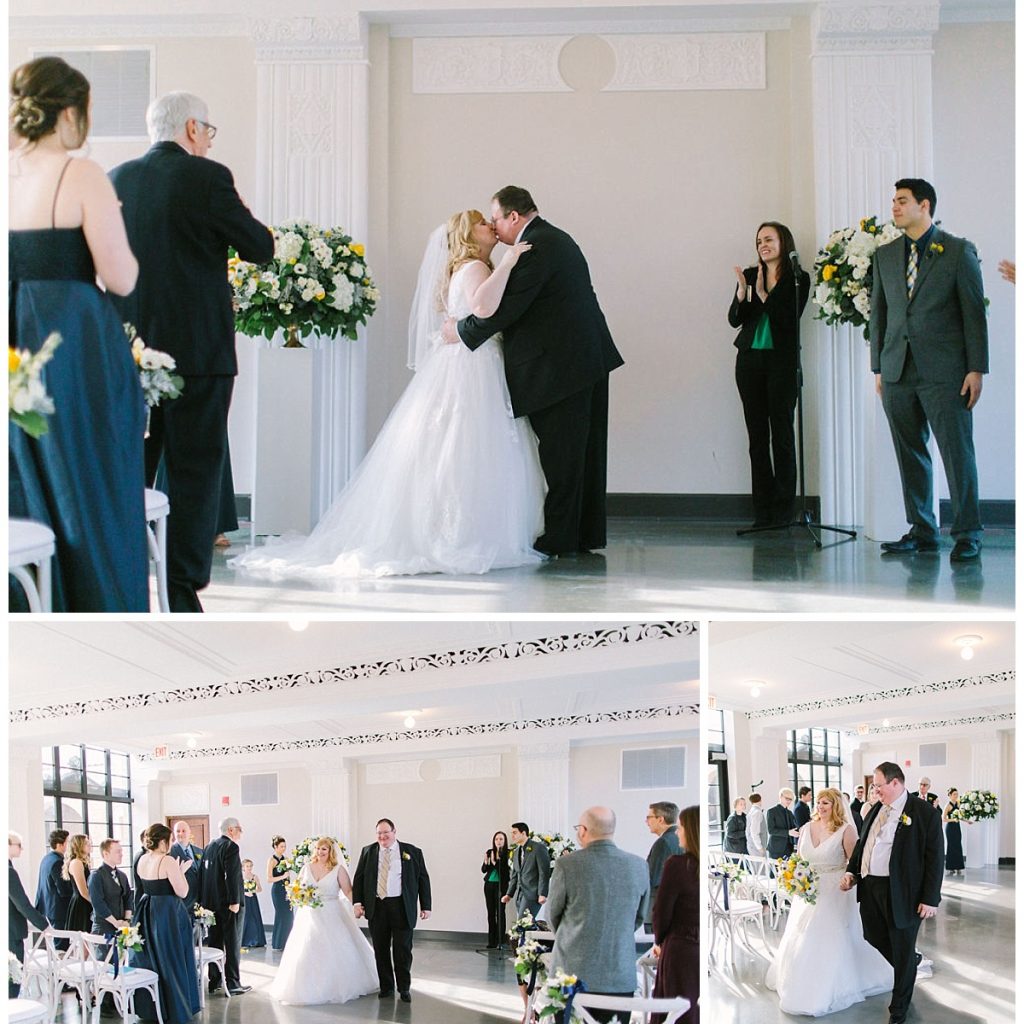 It was a beautiful, bright, and happy wedding day. The perfect winter day to grant a wish. Angela and Brad celebrated 2 years of marriage this past December, and I continue to wish them health, happiness in the ordinary moments, radical love, the continuation of a beautiful adventure together, and peace.
EVENT TEAM
Photographer: TimTab Studios
Videographer: Poetic Productions
Planner: LK Events
Floral: Flowers for Dreams
Venue: Revel Motor Row
Musicians: DJ Chicago
Officiant: Zen Events